Fading Memories Won't Prevent Veteran's Mesothelioma Lawsuit from Moving Forward
Published on April 16, 2021
Malignant mesothelioma is an insidious disease that doesn't make itself known until decades after the asbestos exposure that causes it. As a result, many victims are reluctant to move forward with lawsuits, afraid that their fading memories of exact product names or locations will work against them. A recent ruling by the Rhode Island Superior Court should address that hesitation, as the court ruled that even fading memories could be combined with hard evidence to provide enough proof for a case to move forward to a jury.
Asbestos Company Objections Overruled by Judge in Mesothelioma Lawsuit
The recent ruling by the Rhode Island Superior Court revolved around a lawsuit filed by U.S. Navy veteran Paul F. McCarthy. McCarthy was diagnosed with malignant mesothelioma more than fifty years after having been exposed to asbestos while serving aboard the U.S.S. Glennon. Though he remembered having worked with the asbestos-contaminated equipment during his service in the 1950s, his specific memories of product manufacturers had faded over the years. He relied upon research to determine which companies had provide the equipment, and the asbestos companies named in his suit objected, claiming that the evidence he had submitted was insufficient. They sought a dismissal of his case.
Judges Deem Related Information Sufficient for Mesothelioma Case to Proceed
In reviewing the information submitted by the mesothelioma victim, the Rhode Island court determined that by having conducted diligent research as to the companies that provided the asbestos-contaminated products, and having proven that he'd worked in the setting in which they were placed, he had met the burden of proof for the case to proceed. Though the judges agreed that this type of decision needed to be made on a "case by case" basis, they also indicated that Mr. McCarthy's use of "historical documents to show a range of years during which the Defendants supplied equipment to the Glennon, and Mr. McCarthy's sworn statement described his contact and proximity to those products and areas of the ship that allegedly contained asbestos" was sufficient.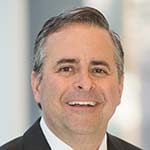 Paul Danziger grew up in Houston, Texas and earned a law degree from Northwestern University School of Law in Chicago. For over 25 years years he has focused on representing mesothelioma cancer victims and others hurt by asbestos exposure. Paul and his law firm have represented thousands of people diagnosed with mesothelioma, asbestosis, and lung cancer, recovering significant compensation for injured clients. Every client is extremely important to Paul and he will take every call from clients who want to speak with him. Paul and his law firm handle mesothelioma cases throughout the United States.