Ex-Smoker Prevails in $2.3 Million Asbestos Lawsuit Against Conrail
Published on December 04, 2020
The link between exposure to asbestos and malignant mesothelioma has been established for decades, and so has the relationship between the carcinogenic material and lung cancer. But when smokers who have been exposed to asbestos are diagnosed with lung cancer, they've had a hard time proving that asbestos companies share in the legal responsibility for their illness. A recent lawsuit filed against Consolidated Rail Corporation (Conrail) exemplifies this challenge. Fortunately, the victim was able to leverage scientific data to prove his case and prevail, winning $2.3 million.
Asbestos Accelerates Risk of Lung Cancer and Mesothelioma in Smokers
Researchers have definitively established that exposure to asbestos can cause lung cancer — which is distinct from mesothelioma. They have also proven that when a person who smokes cigarettes is exposed to asbestos, the carcinogen accelerates and exacerbates their risk for being diagnosed with either lung cancer or mesothelioma. But asbestos companies have attempted to deny this risk and blame cigarette smoking alone for plaintiffs' illnesses in order to evade legal responsibility.
Asbestos and Cigarettes Are A Deadly Mix
When former Conrail employee Kevin Howell was diagnosed with lung cancer, he filed a personal injury lawsuit against his former employer under the Federal Employers Liability Act, saying that over his 38 years as a signal maintainer he had been required to drill holes in signals boxes made with asbestos, and in doing so had breathed in asbestos fibers. Though Howell acknowledged that he had smoked a pack of cigarettes a day since the age of 17, he accused the company of increasing his risk of lung cancer and mesothelioma by failing to provide protection or warnings about the dangers he faced. A jury awarded him a total of $4.5 million in damages and asserted that he was 40% responsible for his own illness, leaving Contrail to pay the other 60%, or $2,334,139.81. The company appealed the decision.
Though Conrail argued that Howell's lung cancer was not their responsibility and that Howell's smoking had been the cause of its illness, the appeals court upheld the lower court's decision, agreeing that he had presented sufficient evidence of the role that asbestos plays in the development of lung cancer.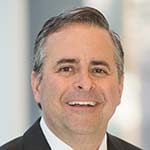 Paul Danziger grew up in Houston, Texas and earned a law degree from Northwestern University School of Law in Chicago. For over 25 years years he has focused on representing mesothelioma cancer victims and others hurt by asbestos exposure. Paul and his law firm have represented thousands of people diagnosed with mesothelioma, asbestosis, and lung cancer, recovering significant compensation for injured clients. Every client is extremely important to Paul and he will take every call from clients who want to speak with him. Paul and his law firm handle mesothelioma cases throughout the United States.