Dispute Over Asbestos Evidence Drives Appeals Court's Mesothelioma Trial Decision
Published on September 23, 2021
Despite the best efforts of two asbestos companies, a New York woman's mesothelioma lawsuit will move forward for a jury to decide. The companies both employed Victoria Pistone's father and exposed him to asbestos, and she is accusing them of negligence in allowing her to be exposed to the carcinogen when she visited him at his workplace as a child.
Secondhand Exposure is Known Risk for Malignant Mesothelioma
Though most cases of malignant mesothelioma are diagnosed in people who worked directly with asbestos-contaminated products, there are many instances of employees' family members being sickened by asbestos fibers carried into their homes on their loved ones' clothing, hair, or skin. But in Ms. Pistone's case, her exposure came when she would accompany her father on weekends, when he would go in to work at both Mannington Mills and American Biltrite. During those visits her father would cut vinyl sheet flooring and open boxes of vinyl tiles. Both products were contaminated with asbestos, and Ms. Pistone and her husband Peter blame the dust generated for her diagnosis with peritoneal mesothelioma at the age of 41.
Though both companies acknowledged that their products contained asbestos, they filed motions to have the case dismissed based on affidavits from experts saying that she would not have been exposed to enough asbestos to have caused her illness. Ms. Pistone and her husband submitted contradictory expert testimony, but the Supreme Court of Nassau County agreed with the asbestos companies and dismissed the case.
Appellate Court Overturns Mesothelioma Decision
In its review of the mesothelioma lawsuit decision, the Appellate Division of the Supreme Court of New York determined that it was "not always necessary for a plaintiff to quantify exposure levels precisely" and that there was sufficient evidence in support of the victim's position for a jury to hear. They overturned the lower court's decision and allowed the case to move forward.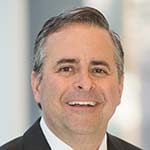 Paul Danziger grew up in Houston, Texas and earned a law degree from Northwestern University School of Law in Chicago. For over 25 years years he has focused on representing mesothelioma cancer victims and others hurt by asbestos exposure. Paul and his law firm have represented thousands of people diagnosed with mesothelioma, asbestosis, and lung cancer, recovering significant compensation for injured clients. Every client is extremely important to Paul and he will take every call from clients who want to speak with him. Paul and his law firm handle mesothelioma cases throughout the United States.