Despite Ford's Appeal, $34 Million Mesothelioma Award Can Only be Reapportioned, Not Reduced
Published on August 13, 2021
Despite an appeal by Ford Motor Company, a mesothelioma victim will receive the $34 million awarded to him by a California jury. Though the Court of Appeal of the State of California agreed that reapportioning the damages assigned to Arthur Putt might be appropriate, it denied the auto company's request for an entirely new trial, determining that the jury had decided the case correctly and that there was no basis for overturning their decision.
Former Gas Station Employee Diagnosed with Malignant Mesothelioma
The mesothelioma victim in this notable case was Arthur Putt, a former gas station employee who performed brake jobs in the 1960s and 1970s. At that time brake pads contained asbestos, and because of that exposure to the carcinogenic material, decades later he was diagnosed with the rare, asbestos-related disease. He filed suit against Ford Motor Company and several others whose asbestos-contaminated products that he had worked with, and all but Ford agreed to out-of-court settlements. At trial the jury awarded Mr. Putt and his wife $8.5 million in compensatory damages and $25.5 million in punitive damages.
In reviewing the information presented during the mesothelioma trial, the court found that the jury's findings against Ford applied to all of the other automakers and brake pad manufacturers and suppliers. This decision was based on the pads he was exposed to being indistinguishable from each other, regardless of which company manufactured or supplied them. As a result, the court agreed that the apportionment of fault should be reviewed at a new trial, potentially assigning more fault to other manufacturers and a lower percentage to Ford. But they refused the balance of Ford's appeals, indicating that the rest of the jury's decision was appropriate and should be left intact.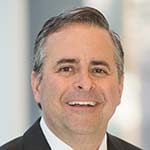 Paul Danziger grew up in Houston, Texas and earned a law degree from Northwestern University School of Law in Chicago. For over 25 years years he has focused on representing mesothelioma cancer victims and others hurt by asbestos exposure. Paul and his law firm have represented thousands of people diagnosed with mesothelioma, asbestosis, and lung cancer, recovering significant compensation for injured clients. Every client is extremely important to Paul and he will take every call from clients who want to speak with him. Paul and his law firm handle mesothelioma cases throughout the United States.