Decision in South Carolina Mesothelioma Case Will Help Future Victims
Published on December 06, 2021
The outcome of negligence lawsuits against asbestos companies may seem obvious to mesothelioma victims, but the cases are complex, and proving causation can be difficult. A recent decision by a South Carolina court of appeals has smoothed the way for future plaintiffs by allowing testimony about a cumulative dose of asbestos to be presented for a jury's consideration.
Mesothelioma Victim Exposed to Asbestos Fibers for Years
The South Carolina appeal followed a decision in a mesothelioma lawsuit filed by Mr. Beverly Dale Jolly, known as Dale, and his wife Brenda. Dale had been diagnosed with the rare and fatal form of cancer after having worked for four years as a mechanical inspector for Duke Power Company's nuclear power plants in South Carolina and North Carolina. Though he did not work directly with asbestos gaskets and valves, his job put him in close proximity to them as they were being removed. Testimony was provided indicating that he had been so close during the removal of the gaskets that he'd had to wear safety goggles to keep the dust out of his eyes.
The asbestos-contaminated valves and their parts blamed for Mr. Jolly's mesothelioma were manufactured and provided by Fisher Controls International LLC and Crosby Valve, LLC. The jury hearing the case awarded the couple approximately three hundred thousand dollars, and that award was later increased to almost $2 million dollars. The companies' appeal was denied but they resubmitted it for further consideration, arguing among other things that the testimony in the case had relied upon an each-and-every-exposure argument, which has previously been ruled insufficient to establish causation.
Judges Distinguish Between Cumulative Exposure and Each-And-Every-Exposure Testimony in Mesothelioma Lawsuit
In handing down their decision, the appeals court judges agreed with the Jolly's attorney in distinguishing between an each-and-every-exposure argument and a cumulative dose exposure, which explains that "all exposures contribute to the cumulative dose that causes disease" but "does not mean that every exposure rises to the level of a substantial factor." Though the asbestos companies argued that the distinction made by the victim's attorney was "artificial," the judges ruled that the testimony concerning cumulative dose was "background information essential for the jury's understanding of medical causation, which must be based on science," and that they did not interpret the presentation as an attempt to argue that each exposure could be responsible for his illness. The increased compensation amount awarded to the couple will be allowed to stand, and future litigants will be able to rely upon this decision as they make their case for justice.
Free

Financial Compensation Packet
Info on law firms that will recover your

highest compensation

Learn how to get paid in 90 days
File for your share of $30 billion in trust funds
FREE Financial Compensation Packet
Info on law firms that will recover your

highest compensation

Learn how to get paid in 90 days
File for your share of $30 billion in trust funds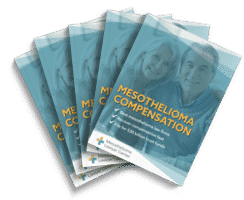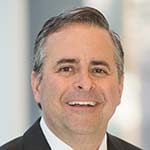 Paul Danziger grew up in Houston, Texas and earned a law degree from Northwestern University School of Law in Chicago. For over 25 years years he has focused on representing mesothelioma cancer victims and others hurt by asbestos exposure. Paul and his law firm have represented thousands of people diagnosed with mesothelioma, asbestosis, and lung cancer, recovering significant compensation for injured clients. Every client is extremely important to Paul and he will take every call from clients who want to speak with him. Paul and his law firm handle mesothelioma cases throughout the United States.