Court Victory for Mine Workers with Mesothelioma
Published on July 26, 2021
It is nearly impossible to determine exactly how much harm the W.R. Grace & Company did by failing to control the asbestos in their mines, or how many cases of malignant mesothelioma and other asbestos-related diseases resulted from their negligence. But the blame for those illnesses went far beyond the single company — there were others who worked with the company, who turned their heads and ignored the problem or stayed silent. A recent court decision against W.R. Grace's insurance company, the Maryland Casualty Company, makes clear how many others contributed to the problem, and how many lives might have been saved had companies just done the right thing.
Insurance Company Failed to Warn of Mesothelioma Health Risks
The case, which involved more than 800 W.R. Grace & Co. mine workers afflicted with asbestosis, malignant mesothelioma, or other asbestos-related diseases, was heard by the Montana Supreme Court. At issue was the question of whether the insurance company charged with advising the company on the health of their miners had a duty to warn the men of the dangers posed by asbestos.
According to evidence presented at trial, part of Maryland Casualty Company's contract with W.R. Grace & Co. included medical monitoring of the workers for signs of mesothelioma and other diseases. According to the Montana Supreme Court judges, as the exclusive provider of medical evaluations of the employees, the company had a greater responsibility than simply to advise the company of the risks posed by asbestos. They also owed a duty of care to the men.
Judges Make Clear That Insurance Company Had a Duty to Warn Workers of Asbestos Risk
The decision by the high court followed a similar ruling by Montana's Asbestos Claims Court, which had also sided with the mesothelioma victims. Though the insurance company argued that it was exclusively W. R. Grace's responsibility to act on the information that they'd been given, the judges rejected that assertion, saying that the company's knowledge of asbestos' dangers had created a duty to warn and that the company's failure had increased the men's risk of harm.
Speaking of the company's conduct, Justice Dirk M. Sandefur wrote, "Regardless of whether or how Grace ultimately acted on the worker-specific medical monitoring evaluations and recommendations provided by MCC, Grace in fact relied on MCC to perform that distinct aspect of the workplace safety and risk management precautions that Grace deemed necessary to take." Following this decision, damages owed by the insurer will be determined by the Asbestos Claims Court and paid to the victims and their families.
Free

Financial Compensation Packet
Info on law firms that will recover your

highest compensation

Learn how to get paid in 90 days
File for your share of $30 billion in trust funds
FREE Financial Compensation Packet
Info on law firms that will recover your

highest compensation

Learn how to get paid in 90 days
File for your share of $30 billion in trust funds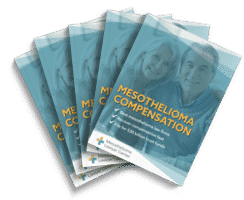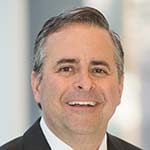 Paul Danziger grew up in Houston, Texas and earned a law degree from Northwestern University School of Law in Chicago. For over 25 years years he has focused on representing mesothelioma cancer victims and others hurt by asbestos exposure. Paul and his law firm have represented thousands of people diagnosed with mesothelioma, asbestosis, and lung cancer, recovering significant compensation for injured clients. Every client is extremely important to Paul and he will take every call from clients who want to speak with him. Paul and his law firm handle mesothelioma cases throughout the United States.