Court Upholds Mesothelioma Widow's $32.7 Million Jury Verdict
Published on September 04, 2020
When a North Carolina jury heard the details of Franklin Finch's painful death from malignant mesothelioma, they provided his widow with compensation in the amount of $32.7 million. The defendant in the case appealed the amount, claiming that it was unreasonably high due to inflammatory arguments made at trial. Last month a three-judge panel rejected that argument, ordering the company to pay the widow what she was owed.
Jury Hears of Painful Mesothelioma Death
Ann Finch's husband died of mesothelioma after having worked in a Firestone tire curing room for over twenty years. During that time he was regularly exposed to asbestos-contaminated insulation fibers, and after his 2016 diagnosis with the rare and fatal form of cancer he endured significant physical pain and agonizing treatments, including having organs and cancerous tissue removed.
Franklin Finch died of malignant mesothelioma one year after his diagnosis. Following his death his widow Ann filed personal injury lawsuits against several companies that had exposed him to asbestos. With one exception, the companies settled her claims out of court: Covil Corporation, which had supplied Firestone's steam pipe insulation, insisted on going to trial. They lost and were ordered to pay the widow $32.7 million.
Judges Disagree with Mesothelioma Defendant's Arguments
Though Covil Corporation argued that the damages awarded by the jury had been speculative and that a comparative analysis of the verdict size should have been one, a three-judge panel from the 4th Circuit disagreed. They noted that there had been no fault in the instructions given to the jury or in the rationale that the judge at trial had used in not reducing the verdict against the company.
The judges made particular note of the extremely painful death that Mr. Finch had suffered, writing in part, "We are struck by the lack of any inflammatory argument by Mrs. Finch's counsel, the absence of any contrary evidence on many now contested issues, and the district court's care throughout the trial and post-trial proceedings, including its thoughtful consideration of, and ultimate rationale for rejecting, Covil's attack on the size of the damages award."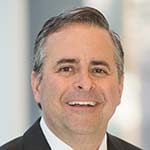 Paul Danziger grew up in Houston, Texas and earned a law degree from Northwestern University School of Law in Chicago. For over 25 years years he has focused on representing mesothelioma cancer victims and others hurt by asbestos exposure. Paul and his law firm have represented thousands of people diagnosed with mesothelioma, asbestosis, and lung cancer, recovering significant compensation for injured clients. Every client is extremely important to Paul and he will take every call from clients who want to speak with him. Paul and his law firm handle mesothelioma cases throughout the United States.