Court Upholds Jury's $6 Million Mesothelioma Verdict
Published on June 05, 2020
In April of 2017, Patrick O'Reilly passed away from malignant mesothelioma after over forty years of working as a union pipefitter in Chicago. After his death, his daughter, Sharon Daniels, filed a lawsuit on behalf of his estate, seeking compensation for the damages that he had suffered. By the time of trial, only gasket and packing manufacturer John Crane, Inc. remained as a defendant. The Cook County, Illinois jury decided against the company and awarded the estate over $6 million with a $1.1375 million setoff based on prior settlement amounts. Though Crane appealed the decision, claiming multiple trial court errors, the Illinois appellate court affirmed the decision.
Judges Address Multiple Objections to Jury's Mesothelioma Decision
In filing for a motion for a new trial in the mesothelioma case, the asbestos manufacturer cited four specific errors that they maintained were made in the initial trial. They argued that the medical expert that testified in the case had used a cumulative dose explanation that should not have been allowed; that jury instructions regarding cause were inaccurate; that information had not been provided to the jury regarding settlements with other defendants; and that the court had not properly analyzed some of the settlement agreements before deciding that they had been resolved in good faith.
In their consideration of the appeal, the Illinois Appellate Court, First District reviewed each of these arguments carefully. They found that the expert witness had not testified that Mr. O'Reilly had experienced a cumulative dose, but rather that the greater an individual's historical exposure, the more likely that they would develop mesothelioma. They found that the jury instructions had been appropriate, that John Crane had forfeited the provision of settlement information to the jury at court by only requesting that one of the settled defendants be on the form at trial, and that there was "nothing in the record to suggest that the trial court did not review the settlement agreements as required."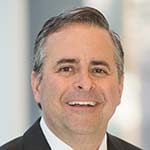 Paul Danziger grew up in Houston, Texas and earned a law degree from Northwestern University School of Law in Chicago. For over 25 years years he has focused on representing mesothelioma cancer victims and others hurt by asbestos exposure. Paul and his law firm have represented thousands of people diagnosed with mesothelioma, asbestosis, and lung cancer, recovering significant compensation for injured clients. Every client is extremely important to Paul and he will take every call from clients who want to speak with him. Paul and his law firm handle mesothelioma cases throughout the United States.