Court Permits Navy Vet's Case to Move Forward
Published on July 12, 2021
In May of 2018, John W. Pruitt, Senior was diagnosed with malignant mesothelioma. Shortly after his diagnosis he filed suit against the various companies whose asbestos-contaminated equipment he was exposed to during his years working as a machinist mate onboard several different Navy ships between 1958 and 1963. Four of the named companies attempted to have the cases against them dismissed based on a variety of objections, but the judges in the United States District Court in Delaware denied the motion for summary judgment that two of them filed, allowing the case against the other two and the remaining defendants to move forward.
Veteran Blames Mesothelioma on Exposure to Shipboard Equipment
Mr. Pruitt's lawsuit named Amdura LLC, BorgWarner Morse TEC LLC, Gardner Denver, Inc. and Warren Pumps LLC as the manufacturers of the asbestos-containing materials that he worked with as a machinist mate, and which he blamed for his malignant mesothelioma. He provided testimony that he had joined the U.S. Navy in 1958, at which time he was stationed on attack transport vessel USS Bayfield and in 1959 he was stationed on the oil tanker USS Tolovana. During that time, he worked on pumps, valves, winches, purifiers, and compressors. He also replaced winch brakes, attached brake linings, and remembered the various manufacturer names on the equipment that he worked on. He testified that this process produced dust which he later learned was from asbestos. He was honorably discharged in 1963. Because all of these exposures occurred onboard ships, he filed his lawsuit based on maritime law as well as Georgia law. 
Asbestos Companies Cite Lack of Proof in Mesothelioma Lawsuit
In filing their motion to dismiss the mesothelioma lawsuit, the asbestos companies argued that maritime law mandates proof of exposure to each defendant's product, and that this type of evidence was lacking. The judges examined the victim's evidence and determined that both Amdura and Borg Warner's case should be dismissed because only circumstantial evidence of exposure to their products had been submitted, but that for the other two defendants there were significant questions to be determined by a jury. Mr. Pruitt's case will continue to move forward for a jury to determine fault.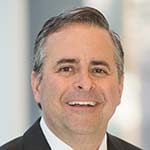 Paul Danziger grew up in Houston, Texas and earned a law degree from Northwestern University School of Law in Chicago. For over 25 years years he has focused on representing mesothelioma cancer victims and others hurt by asbestos exposure. Paul and his law firm have represented thousands of people diagnosed with mesothelioma, asbestosis, and lung cancer, recovering significant compensation for injured clients. Every client is extremely important to Paul and he will take every call from clients who want to speak with him. Paul and his law firm handle mesothelioma cases throughout the United States.