Court Frees Woman to Pursue Mesothelioma Lawsuit Against Colgate Palmolive
Published on October 12, 2020
Women have been using cosmetic body powders after their baths and showers and for personal hygiene for decades, never dreaming that doing so put them at risk for malignant mesothelioma. Unfortunately, in recent years it has become clear that the talc in these products was frequently contaminated with asbestos, putting users at risk for the rare, asbestos-related disease. As victims have begun to come forward to file lawsuits against the powder companies responsible for their exposure, those companies have pushed back and tried to have the cases dismissed. The justice system has largely disallowed motions for summary judgment and permitted the cases to proceed to jury trials.
Colgate Palmolive's Attempt to Deny Justice in Mesothelioma Case Fails
One instance of a mesothelioma lawsuit being filed against a talc company involved a woman named Desiree Hooper-Lynch. Ms. Hooper-Lynch was diagnosed with mesothelioma in April of 2015 and believes that the disease was a result of her use of Colgate-Palmolive Company's Cashmere Bouquet product. She had used it while she was teaching in England and Guyana and continued using it after having moved to New York in 1979.
In total, Ms. Hooper-Lynch's exposure to Cashmere Bouquet extended from 1968 through 1985, and expert witnesses supporting her claim have indicated that the nearly 20 years of exposure to asbestos in the product could easily have caused her malignant mesothelioma.
Judge Criticizes Colgate Palmolive's Motion for Summary Judgment in Mesothelioma Claim
While Ms. Hooper-Lynch's expert witnesses went into significant detail about her level of exposure to the product and how it could have caused her malignant mesothelioma, while Colgate Palmolive's entire argument rested on an inability to meet a burden of proof. The judge hearing the case noted that the company's attorneys had not even established a prima facie case for summary judgment, and that some of their legal motions had not been included in the documentation provided. Rather it was presented for the first time at oral argument.
In ruling against the corporate giant, the judge wrote, "Conflicting affidavits and testimony and construing the evidence in a light most favorable to the plaintiff as the non-moving party warrants denial of this motion for summary judgment sought by the defendant. There remain issues of fact as to whether plaintiff's use of defendants' product, Cashmere Bouquet, during the relevant period caused her mesothelioma."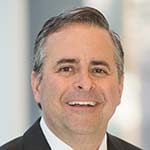 Paul Danziger grew up in Houston, Texas and earned a law degree from Northwestern University School of Law in Chicago. For over 25 years years he has focused on representing mesothelioma cancer victims and others hurt by asbestos exposure. Paul and his law firm have represented thousands of people diagnosed with mesothelioma, asbestosis, and lung cancer, recovering significant compensation for injured clients. Every client is extremely important to Paul and he will take every call from clients who want to speak with him. Paul and his law firm handle mesothelioma cases throughout the United States.