Court Denies Chemical Plant Owner's Argument Against Mesothelioma Liability
Published on April 12, 2021
Malignant mesothelioma victims have a history of exposure to asbestos, the mineral that causes the disease, and that exposure can occur in many different ways. Some victims have worked directly with materials contaminated with the carcinogen, cutting tiles or pipes and inhaling the dust that it raised. Others have worked in environments where asbestos was incorporated into structural elements, and breathed the fibers in as it slowly deteriorated or was blown throughout the atmosphere. The latter is what happened to Dr. James L. Gaddy, a chemical engineer who worked in Ethyl Corporation's chemical plant.
Ethyl Corporation Appeals Jury's Decision in Mesothelioma Lawsuit
After hearing the details of Mr. Gaddy's workplace exposure and subsequent diagnosis of mesothelioma, a jury awarded his family $7.5 million in damages, agreeing that the hundreds of feet of asbestos insulation installed in the plant and insulating the plant's sodium cells near his work area drifted into the air that he breathed and led to his illness. A district court reviewed this decision and lowered the damages to $3 million, but the company still argued against having to pay that reduced amount. They filed a motion to strike the jury's decision and have the award reduced to just $900,000.
Court of Appeals Denies Appeal in Mesothelioma Lawsuit
In hearing the company's appeal of the mesothelioma verdict, the U.S. Court of Appeals reviewed the company's argument that the evidence presented had been insufficient to link Dr. Gaddy's mesothelioma to exposure within their environment. The company also maintained that they had not been negligent and argued that the testimony of the expert witnesses who appeared in the trial should not have been allowed. In lieu of a new trial, Ethyl Corporation asked that the damages awarded to the family be reduced to less than $1 million. Upon review, the appellate court denied the appeal, writing, "Given its first-hand view of the trial testimony and evidence, the district court was in a far better position that we to review the effect of those factors on the damages award." They concluded, "Plaintiffs presented ample evidence from which the jury could conclude that Dr. Gaddy was exposed to asbestos in the pilot plant," and allowed the jury's decision to stand.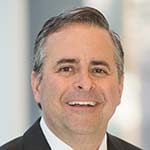 Paul Danziger grew up in Houston, Texas and earned a law degree from Northwestern University School of Law in Chicago. For over 25 years years he has focused on representing mesothelioma cancer victims and others hurt by asbestos exposure. Paul and his law firm have represented thousands of people diagnosed with mesothelioma, asbestosis, and lung cancer, recovering significant compensation for injured clients. Every client is extremely important to Paul and he will take every call from clients who want to speak with him. Paul and his law firm handle mesothelioma cases throughout the United States.