Court Denies Asbestos Company's Attempt to Blame Part-Time Job for Mesothelioma
Published on December 24, 2020
When an asbestos company is found guilty of causing malignant mesothelioma, it can cost them millions of dollars in damages. As a result, those that are accused will grasp at any other possibility and go to great lengths to prove themselves right. This is exactly what happened in the case of Vickie Williams, who died of the rare asbestos-related disease in February of 2017. Though Ms. Williams had no doubt that her illness came from second-hand exposure to the asbestos her father had carried into their home for years, his employer instead blamed her illness on the part-time job she'd held with them for three months. Had they been successful she would have been limited in the amount of compensation to which she was entitled. In the end, two courts cast the company's defense aside, allowing the victim's personal injury case to proceed.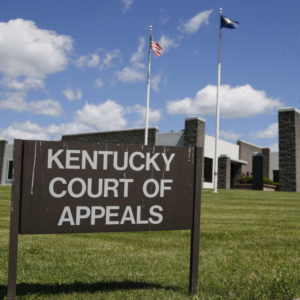 Personal Injury vs Workers' Compensation Makes a Big Difference in Mesothelioma Claims
At first glance, it may not seem to matter whether Ms. Williams' mesothelioma came from asbestos carried home on her father's work clothes or from the brief period when she worked for her employer herself. But it can make a very big difference when it comes to compensation for illness. If an employee is injured in the workplace then they are not entitled to hold the company legally responsible – they are only entitled to workers' compensation benefits, which simply cover medical expenses and lost wages.
By contrast, if a person's malignant mesothelioma is caused by negligence – such as when an employee's family member is exposed to asbestos because the company did not take care or provide warning about the dangers of asbestos – then the company can be found liable for the individual's pain and suffering, and punitive damages can be assessed against them. This is why, in Ms. Williams' case, the company worked so hard to prove that her illness was caused by the three-month-long job she took with them as a teen.
Court Disagrees with Asbestos Company's Argument
Though Schneider Electric argued their case at trial and then again at the Court of Appeals of Kentucky, both courts disagreed with their position. They made the distinction that workers' compensation benefits are for "work-related traumatic event or serious of traumatic events, including cumulative trauma arising out of and in the course of employment," and inappropriate in the case because there was no evidence to support it, and ordered that the case should proceed as a personal injury claim.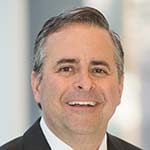 Paul Danziger grew up in Houston, Texas and earned a law degree from Northwestern University School of Law in Chicago. For over 25 years years he has focused on representing mesothelioma cancer victims and others hurt by asbestos exposure. Paul and his law firm have represented thousands of people diagnosed with mesothelioma, asbestosis, and lung cancer, recovering significant compensation for injured clients. Every client is extremely important to Paul and he will take every call from clients who want to speak with him. Paul and his law firm handle mesothelioma cases throughout the United States.