Convenience Store Clerk Who Suffered Second Hand Asbestos Exposure Permitted to Proceed with Mesothelioma Lawsuit
Published on June 19, 2020
In 2019, Jesse Hernandez was diagnosed with malignant mesothelioma. After realizing that he'd been exposed to asbestos as a young man, when he'd worked at a family grocery store and had come into daily contact with plant workers from the nearby Allied Chemical plant, he filed a negligence lawsuit against Honeywell International as successor to the company. Though the corporate giant filed a motion for summary judgment against his lawsuit, the U.S. District Court for the Eastern District of Louisiana denied that motion, allowing the case to proceed. It will be heard by a jury at some point in the future.
Workers' Asbestos-Contaminated Clothing Blamed For Deli Clerk's Mesothelioma
Malignant mesothelioma is a rare and fatal form of cancer that is caused by exposure to asbestos. According to Mr. Hernandez' lawsuit, he was exposed to the carcinogenic material at an early age, when his work at a family grocery store and deli put him in close and constant proximity with plant employees came into the deli for lunch and convenience items each day.
Mr. Hernandez's lawsuit cites asbestos contaminating those workers' clothing, as well as the need to clean asbestos dust off of the surfaces that they'd touched during their lunch break, as the source of his contact with asbestos. He argues that the company owed a duty of care to him because his exposure was both foreseeable and preventable.
Honeywell Argues Against Responsibility for Third Party Mesothelioma
When Honeywell International, Inc. filed their motion to dismiss the complaint, their argument was simple: they claimed that they did not have a duty to protect third parties such as store clerks from asbestos that might be carried into a store on their employees' clothing, skin or hair. They maintained that the case goes far beyond the duty owed to household members, and argued that contact with store clerks was "too incidental, sporadic, or transitory to impose a duty of care."
In denying the motion, the court found it entirely "plausible that Honeywell owed a duty to Mr. Hernandez," saying that the company's assertion that their duty of care was limited to an employee's household members was "erroneous."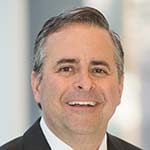 Paul Danziger grew up in Houston, Texas and earned a law degree from Northwestern University School of Law in Chicago. For over 25 years years he has focused on representing mesothelioma cancer victims and others hurt by asbestos exposure. Paul and his law firm have represented thousands of people diagnosed with mesothelioma, asbestosis, and lung cancer, recovering significant compensation for injured clients. Every client is extremely important to Paul and he will take every call from clients who want to speak with him. Paul and his law firm handle mesothelioma cases throughout the United States.