Conflicting Testimony from Asbestos Defendant Works to Mesothelioma Victim's Benefit
Published on March 01, 2021
When a person diagnosed with malignant mesothelioma files a personal injury lawsuit against an asbestos company, they're warned that the defendants will do everything they can to win. Asbestos companies argue that there's no evidence that their product caused the victim's illness, that there's no proof their product was used at all, and sometimes even that the plaintiff doesn't really suffer from the rare and fatal form of cancer. In a case hear recently in the U.S. District Court for the Western District of Pennsylvania, a lab equipment company accused of causing a man's mesothelioma denied being the supplier of the asbestos products he'd used, but their witness constantly contradicted herself, causing a judge to rule against the company's motion to dismiss.
Mesothelioma Lawsuit Pits Lab Technician Against Equipment Supply Company
The mesothelioma lawsuit was filed by Harald and Brigitte Mehnert against Fisher Scientific Co. LLC. The couple are accusing the company's products, which Mr. Mehnert used while working at the U.S. Geological Survey in the Denver Federal Center, of causing his malignant mesothelioma.
According to Mr. Mehnert, he was exposed to Fisher's products during the decades that he worked in the laboratory. He recalled purchasing the products through the company's catalogue as long ago as 1965, and described how he'd used each item. In response, Fisher's representative argued both that the company's products had not been in its catalog in the years he indicated and that the company had no record of when the products were last sold. The witness said that the company had never sold the products to Mr. Mehnert's office, and then indicated that customer records from those years had not been retained.
Asbestos Company Argues Against Small Details from Mesothelioma Victim
While Mr. Mehnert provided exacting detail about his job responsibility and the asbestos products that he'd ordered, used, and which he believes caused his mesothelioma, the company's representative attempted to diminish the strength of his testimony by contradicting details such as the width of the tapes that they sold or the positioning of the company's branding on their products.
After hearing both sides, U.S. District Judge Nora Barry Fischer ruled that "Mr. Mehnert testified repeatedly that he was exposed to the asbestos products supplied by Fisher during his decades-long career working in his laboratory" and that he had explained in great detail the specifics of the products that he'd used. By contrast, the defendant's representative gave contradicting testimony. As a result, a genuine issue of material fact exists and therefore a jury will need to decide where the fault lies.
Free

Financial Compensation Packet
Info on law firms that will recover your

highest compensation

Learn how to get paid in 90 days
File for your share of $30 billion in trust funds
FREE Financial Compensation Packet
Info on law firms that will recover your

highest compensation

Learn how to get paid in 90 days
File for your share of $30 billion in trust funds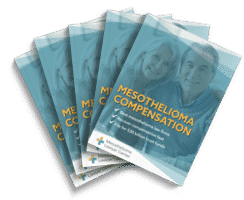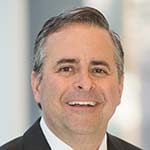 Paul Danziger grew up in Houston, Texas and earned a law degree from Northwestern University School of Law in Chicago. For over 25 years years he has focused on representing mesothelioma cancer victims and others hurt by asbestos exposure. Paul and his law firm have represented thousands of people diagnosed with mesothelioma, asbestosis, and lung cancer, recovering significant compensation for injured clients. Every client is extremely important to Paul and he will take every call from clients who want to speak with him. Paul and his law firm handle mesothelioma cases throughout the United States.