Concessions Worker Struck Down by Malignant Mesothelioma
Published on April 05, 2021
Asbestos was once highly valued for the strength and fire resistance it added to structures, but in the mid-1970s the Environmental Protection Agency (EPA) confirmed it as a powerful carcinogen, responsible for malignant mesothelioma and many other serious and deadly diseases. While the use of the deadly material was severely curtailed, the EPA's announcement did nothing to protect people exposed to asbestos that was already in place, and countless victims have died as a result. A Nebraska woman recently filed a lawsuit as a result of this exposure, blaming a popular local venue for negligently exposing her sister to asbestos during her years of selling concessions there.
Falling Asbestos Blamed for Woman's Mesothelioma
Donna Grant was just fifty-nine years old when she was diagnosed with malignant mesothelioma, and she died at the age of 60. Her sister filed a wrongful death lawsuit against the city of Lincoln, Nebraska, blaming the city for negligent management of asbestos at the Pershing Center venue where Donna had worked for over forty years.
According to Dixie Johnson, Donna's work, which encompassed both selling concessions and catering assistance, exposed her to asbestos that was disrupted by maintenance crews who were working on pipes covered with asbestos-insulation, as well as to fibers that fell when concert music caused the building to vibrate, and even when patrons touched the building's popcorn ceiling. She says that the city had a duty to conduct testing to see if the building was contaminated with asbestos and to protect those exposed to the toxic material.
Mesothelioma Victim's Sister Seeks Compensation for Expenses and Pain and Suffering
Dixie Johnson's mesothelioma lawsuit against the city claims that the city failed to protect its workers, or even to take appropriate and reasonable precautions when hiring subcontractors to perform work with asbestos-contaminated materials. She is seeking compensation for her sister's hospital and medical bills, for the cost of her funeral and burial, and for the pain and anguish suffered by Ms. Grant and by her surviving family.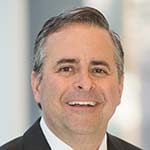 Paul Danziger grew up in Houston, Texas and earned a law degree from Northwestern University School of Law in Chicago. For over 25 years years he has focused on representing mesothelioma cancer victims and others hurt by asbestos exposure. Paul and his law firm have represented thousands of people diagnosed with mesothelioma, asbestosis, and lung cancer, recovering significant compensation for injured clients. Every client is extremely important to Paul and he will take every call from clients who want to speak with him. Paul and his law firm handle mesothelioma cases throughout the United States.