Civil and Criminal Lawsuits Filed Against Scranton School District Over Asbestos Exposure and Mesothelioma Risk
Published on May 17, 2021
The Scranton School District in Pennsylvania is facing both a civil lawsuit and a criminal lawsuit, both of which accuse it of knowingly putting district teachers and students at risk for malignant mesothelioma and other asbestos-related diseases. The civil case charges the district with ignoring and hiding the dangers of asbestos within their building's walls, and the criminal case echoes those claims, charging the district's former superintendent and two other officials with felony child endangerment over allegations they covered up lead and asbestos contamination in the schools.
Failure to Address Asbestos Risked Mesothelioma in Students and Teachers Alike
The civil case was filed by a district principal, a teacher, and a retired maintenance worker, all of whom were concerned about mesothelioma and other asbestos-related diseases after the district closed four different sites found to be contaminated with both asbestos and lead. Those plaintiffs claim that the district became aware of the contamination through an environmental report published in 2016 that identified a significant, potentially deadly health problem. The district is working to have that case dismissed, referring to it as frivolous and arguing that school district employees have no constitutional right to a safe working environment.
The criminal case was filed by the state of Pennsylvania, which similarly expressed concerns about mesothelioma and other asbestos-related disease in their charge that former Superintendent Alexis Kirijan, former Director of Operations Jeffrey Brazil, and current maintenance supervisor, Joseph Slack were aware that dangerous levels of asbestos and lead had been identified but did little to fix the problem, and in many cases hid it from those who were most at risk. At a news conference announcing the charges, state Attorney General Josh Shapiro said, "Hiding the truth exposed Scranton schoolchildren to unsafe levels of lead in their water, and asbestos in their air, and these administrators' failure to fix the problem broke the law."
Ceiling Collapses Cited in Criminal Case As Source of Asbestos Exposure
Among the most concerning claims in the criminal case are those voiced by a school principal who told the officials about ceilings collapsing in their schools, spreading asbestos through classrooms and hallways and risking mesothelioma and other asbestos-related diseases in teachers and students. The grand jury that heard the evidence and indicted the group said that the superintendent "went out of her way to hide the extent of the district's asbestos problem" by telling the principal to stop putting his concerns in writing and only speak about the asbestos issue on the phone or in person.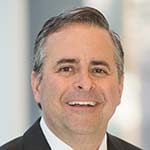 Paul Danziger grew up in Houston, Texas and earned a law degree from Northwestern University School of Law in Chicago. For over 25 years years he has focused on representing mesothelioma cancer victims and others hurt by asbestos exposure. Paul and his law firm have represented thousands of people diagnosed with mesothelioma, asbestosis, and lung cancer, recovering significant compensation for injured clients. Every client is extremely important to Paul and he will take every call from clients who want to speak with him. Paul and his law firm handle mesothelioma cases throughout the United States.