Citing "Malice, Oppression and Fraud," Jury Awards Mesothelioma Victim $22 Million
Published on July 24, 2020
After hearing that two talc companies had taken specific action to mislead about asbestos in their product, a California jury awarded a 72-year-old mesothelioma victim $22 million in compensatory and punitive damages. The defendants in the case were Vanderbilt Minerals and Imerys Talc America.
Mesothelioma Victim's Asbestos Exposure Came from Mixing Paints
According to testimony provided in the case, it was not initially clear where Richard Booker's malignant mesothelioma had come from. His family could not immediately identify a source of his asbestos exposure: He had worked for years as a paint mixer, and that occupation has not traditionally been associated with asbestos-related diseases.
However, a further investigation into the ingredients that he worked with revealed that the talc provided by both Vanderbilt Minerals and Imerys Talc America were contaminated with asbestos.
Companies Tried to Evade Liability for Mesothelioma by Hiding Evidence
The considerable compensation awarded to Mr. Booker's family is a reflection of the jury's response to what they learned during the six-week trial. They were shown shocking evidence that both companies had taken overt actions to hide the carcinogen's presence in their products.
The jury heard and saw a great deal of evidence in the mesothelioma trial, including internal documents from Imerys indicating that they had tried to minimize evidence of asbestos in their product by reblending it. They also learned that tissue samples taken from Mr. Booker's lungs were infused with the same ingredients as both companies' talc products.
Measuring Responsibility for Mesothelioma
After finding both companies guilty, the jury assigned 60% of the liability for Mr. Booker's mesothelioma to Vanderbilt and 40% to Imerys. They ordered both companies to pay the family a total of $17.5 million in compensatory damages for economic and emotional damages.
Facing the possibility of a significant punitive damages award, Vanderbilt agreed to an undisclosed settlement before the jury had the opportunity to arrive at an amount. Imerys was assessed an additional $4.6 million in punitive damages.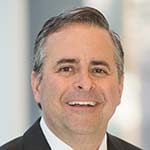 Paul Danziger grew up in Houston, Texas and earned a law degree from Northwestern University School of Law in Chicago. For over 25 years years he has focused on representing mesothelioma cancer victims and others hurt by asbestos exposure. Paul and his law firm have represented thousands of people diagnosed with mesothelioma, asbestosis, and lung cancer, recovering significant compensation for injured clients. Every client is extremely important to Paul and he will take every call from clients who want to speak with him. Paul and his law firm handle mesothelioma cases throughout the United States.