Can A Forgotten Address Derail a Mesothelioma Lawsuit?
Published on October 23, 2020
Mesothelioma victims who pursue justice against asbestos companies face countless challenges. In addition to battling their disease, they're expected to recall minute details from forty to fifty years earlier in support of their claims. This would be hard under the best of circumstances, but while confronting a terminal, painful disease it is particularly difficult. Such was the case for Albert Schwartz, a painter diagnosed with mesothelioma after years of working with asbestos-contaminated joint compound, caulk and window glazing purchased from Sherwin-Williams. The retailer attempted to have his claim against them removed because of a mistaken address, but the Supreme Court of the State of New York dismissed their motion for summary judgment, indicating that there was no requirement for him to remember the exact detail of their store's location.
Confusion About Address Ruled Insufficient to Dismiss Mesothelioma Lawsuit
In deposition testimony provided for his mesothelioma lawsuit, Albert Schwartz said that he'd been exposed to asbestos in products he worked with while employed by Coleman Painting in Metuchen, New Jersey. Though he remembered frequently accompanying his boss to a Sherwin-Williams store to buy the asbestos-contaminated supplies, he was admittedly unclear as to the store's exact location, and on that basis the company requested that his case be dismissed.
In its filing, Sherwin Williams argued that they were entitled to summary judgment because the mesothelioma victim lacked "competent, admissible evidence that Albert Schwartz worked with or around asbestos-containing products purchased from a Sherwin-Williams store." They pointed to his reference to a store in Edison, New Jersey that had not opened until years later as proof that he could not have been exposed to products from their store.
Judge Denies Sherwin-Williams' Motion to Dismiss Mesothelioma Lawsuit
In his ruling, Justice Manuel J. Mendez points to the mesothelioma victim's clear indication that it was a Sherwin-Williams store where the products had been purchased, but also to his admission that he did not remember the store's exact location. Justice Mendez wrote, "Mr. Schwartz need not definitively identify the "precise location" of the Sherwin-Williams store from which the products at issue were allegedly purchase. He need only "show facts and conditions from which defendant's liability may be reasonably inferred." The case was allowed to continue so that Mr. Schwartz could seek justice.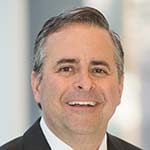 Paul Danziger grew up in Houston, Texas and earned a law degree from Northwestern University School of Law in Chicago. For over 25 years years he has focused on representing mesothelioma cancer victims and others hurt by asbestos exposure. Paul and his law firm have represented thousands of people diagnosed with mesothelioma, asbestosis, and lung cancer, recovering significant compensation for injured clients. Every client is extremely important to Paul and he will take every call from clients who want to speak with him. Paul and his law firm handle mesothelioma cases throughout the United States.