California Lawsuit Claims Neighborhood Asbestos Exposure Led to Malignant Mesothelioma
Published on October 09, 2020
Imagine being diagnosed with malignant mesothelioma, the rare form of cancer caused by exposure to asbestos, and then learning your exposure came from breathing the air outside of your home. That is exactly what Dean Trapp's family claims happened to their loved one. Mr. Trapp died of the rare, asbestos-related form of cancer in 2014, and after his death his family filed a lawsuit against both CertainTeed Corporation and Calaveras Asbestos, accusing both of negligence. Though a lower court granted both companies a dismissal of the case, the Court of Appeal of the State of California Sixth Appellate District overturned that decision, allowing the family to move forward and their case to be decided by a jury.
Companies Accused of Negligence in Mesothelioma Death
The lawsuit filed by Beverly Trapp and her children pointed to the fact that Dean had lived within four-to-seven miles of the CertainTeed cement pipe plant for a period of over thirty years, and that during that time the company had negligently allowed asbestos to spew into the air. Calaveras had provided the deadly material to the plant.
The companies defended themselves against the claim, relying upon the testimony of expert witnesses who had argued that the asbestos emitted would not have been enough to cause Mr. Trapp's mesothelioma and that — even if it had been — it would be impossible to prove that it had been their asbestos that led to his illness. The companies also claimed that there was no duty of care to non-employees or non-employee families.
Appeals Court Overturns Decision in Mesothelioma Case
In reversing the lower court's decision, the Court of Appeals made several notable statements. They agreed with the family that the testimony of the expert witnesses could not be backed up by science, and more importantly they took a firm stand against the notion that companies have no duty of care to those who live in surrounding neighborhoods.
On this point the court wrote, "We disagree with the notion that the take-home exposure …. is somehow more dangerous or risky than the airborne exposure to asbestos alleged by appellants here. … Take-home exposure and airborne exposure are two different methods to being exposed to a harmful substance. It is certainly not clear, as the trial court assumed, that one method of exposure is more serious and life-threatening than the other. …. Moreover, we note that there is language suggesting that landowners that use asbestos and manufacturers of asbestos-containing products have a duty of care that extends beyond the premises of their facility." They pointed out that in the state of California there have been previous rulings regarding landowners' responsibility to prevent conditions that could cause harm to those in their area. The case will move forward.
Free

Financial Compensation Packet
Info on law firms that will recover your

highest compensation

Learn how to get paid in 90 days
File for your share of $30 billion in trust funds
FREE Financial Compensation Packet
Info on law firms that will recover your

highest compensation

Learn how to get paid in 90 days
File for your share of $30 billion in trust funds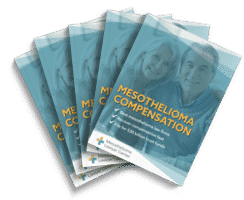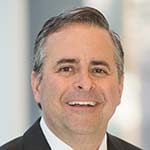 Paul Danziger grew up in Houston, Texas and earned a law degree from Northwestern University School of Law in Chicago. For over 25 years years he has focused on representing mesothelioma cancer victims and others hurt by asbestos exposure. Paul and his law firm have represented thousands of people diagnosed with mesothelioma, asbestosis, and lung cancer, recovering significant compensation for injured clients. Every client is extremely important to Paul and he will take every call from clients who want to speak with him. Paul and his law firm handle mesothelioma cases throughout the United States.