Bank Manager Diagnosed With Mesothelioma Prevails Against Contractor
Published on June 12, 2020
Imagine working your way up the corporate ladder as a management trainee, only to find that 40 years later you've been diagnosed with mesothelioma as a result of a contractor's carelessness. That is exactly what happened to Patrick Rossello, an employee at Union Trust bank who was assigned to work in a branch that was undergoing construction. A jury decided Mr. Rossello was deserving of over $2 million in compensation, and the Court of Special Appeals in Maryland agreed.
Bank Building Construction Project Leads to Mesothelioma for Employee
Malignant mesothelioma is most frequently thought of as an occupational disease, but afflicted employees are more likely to be those working hands-on with asbestos-contaminated products rather than behind a desk. Yet sitting at a desk is exactly how Mr. Rossello was exposed to the carcinogenic material. The bank branch that he was assigned to during his days as a trainee was undergoing construction to add fourth and fifth floors, and the desk where he sat in 1974 was on the incomplete fourth floor.
The contractor assigned to do the work, Lloyd E. Mitchell, Inc. (LEM) was aware of the need to protect people from the asbestos dust that could cause mesothelioma, but only provided Mr. Rossello with plastic sheeting around his work area. The dust was heavy enough that Mr. Rossello remembered that his suits were always covered with dust and his desk needed to be wiped down constantly.
Jury Awards Former Bank Trainee $8 Million
After hearing testimony in the mesothelioma lawsuit, a jury agreed with Mr. Rossello that the contractor had been negligent in their duty of care and awarded him over $8 million in damages. This was reduced to slightly over $2 million in light of other judgments and settlements that Mr. Rossello received, but LEM appealed the award on technical grounds, arguing that they had wanted to submit more testimony into evidence that had been improperly barred by the judge.
In reviewing the case, the Court of Special Appeals of Maryland disagreed with the asbestos company's objections and allowed the mesothelioma victim to receive the $2 million judgment.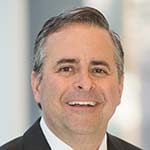 Paul Danziger grew up in Houston, Texas and earned a law degree from Northwestern University School of Law in Chicago. For over 25 years years he has focused on representing mesothelioma cancer victims and others hurt by asbestos exposure. Paul and his law firm have represented thousands of people diagnosed with mesothelioma, asbestosis, and lung cancer, recovering significant compensation for injured clients. Every client is extremely important to Paul and he will take every call from clients who want to speak with him. Paul and his law firm handle mesothelioma cases throughout the United States.