Asbestos in BBC Studio Blamed for Orchestra Members' Mesothelioma
Published on September 13, 2021
Though malignant mesothelioma is largely an occupational disease associated with factories, mills, boiler rooms and other industrial or construction settings, the mineral that causes the disease was used in environments of all types. People from all walks of life and who worked in all types of jobs suffered exposure to asbestos. This was made painfully clear when a British widow filed a suit against the British Broadcasting Corporation (BBC), accusing them of knowing her husband was exposed to the deadly carcinogen for years and doing nothing to protect him or his colleagues.
BBC Admits Liability in Mesothelioma Death
The mesothelioma claim was filed against the BBC by Patricia Larkin, whose 73-year-old husband Christopher recently died of the rare asbestos-related disease. Her suit cites 36 years of performances in the broadcasting company's iconic Maida Vale studio and accuses the company of knowing of the dangers posed by asbestos for decades. Rather than fighting her assertions, the BBC has admitted its liability over Larkin's death, and has provided her attorneys with documents acknowledging that they had been aware of asbestos in the walls and ceilings of their studios since 1984.
Many of the mesothelioma deaths in the United Kingdom have been attributed to the use of asbestos in reconstructing the nation after the extensive damage it suffered in World War II. The mineral was used constantly because of its strength and resistance to fire and heat. Unfortunately, by the mid 1970s it became clear that its fibers are toxic when inhaled or ingested, and that people who worked in structures where it was used were highly vulnerable to asbestos-related diseases. 
Additional Mesothelioma Victims May Come Forward
As the BBC works with Mrs. Larkin following her husband's mesothelioma death, there is word that others may come forward seeking justice, including the family of an 89-year-old orchestra member who died last year. Mr. Larkin's son spoke to the family's concerns for those who frequented the building, whether members of the orchestra, janitorial staff, or caterers. Barney Larkin also spoke to his own loss, saying, "I'm also angry and sad for my family and for Dad that the BBC was negligent … He should have had another 10 years. As a family we want to know: when did the BBC know about the problem and what did they do about it?"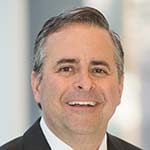 Paul Danziger grew up in Houston, Texas and earned a law degree from Northwestern University School of Law in Chicago. For over 25 years years he has focused on representing mesothelioma cancer victims and others hurt by asbestos exposure. Paul and his law firm have represented thousands of people diagnosed with mesothelioma, asbestosis, and lung cancer, recovering significant compensation for injured clients. Every client is extremely important to Paul and he will take every call from clients who want to speak with him. Paul and his law firm handle mesothelioma cases throughout the United States.