Asbestos Defendants' Appeal of Mesothelioma Verdict Shut Down by Appeals Court, Leads to Larger Award
Published on June 01, 2020
When mesothelioma victims pursue litigation against the companies whose asbestos-contaminated products made them sick, they face a long, challenging journey. Even when they win in court, they are often warned that the defendants are likely to push back against jury verdicts and file appeals, arguing that they should not be held liable despite being found guilty of negligence. That is exactly what happened to a widower in a New York court recently, with the Appellate Division of the Supreme Court of New York determining that he was actually owed more than the original amount awarded.
Talcum Powder Accused of Causing Woman's Mesothelioma
The original case revolved around the late Florence Nemeth, who died of peritoneal mesothelioma. She and her family accused the manufacturers of Desert Flower Talcum Powder and the distributor of raw talc that was used in the product. The woman's testimony detailed her daily use of the product between 1960 and 1971, using a powder puff to apply it all over her body in an unventilated bathroom that measured 5'x6'.
Scientists who testified in her case tested the product, including an antique bottle, and concluded that the amount of asbestos that she would have inhaled each day was "several orders of magnitude higher than that found in ambient air." Upon hearing this and other supporting evidence the jury awarded the surviving family $15 million which was later reduced and apportioned to a principal amount of $2,933,750 in damages from the talc company.
Talc Company Argues Against Causation, Calls verdict "Irrational"
The talc company filed a motion for the appellate court to review the jury's decision in the mesothelioma case, arguing that the evidence did not support the verdict and that the verdict was irrational. They also argued that the victim's attorney had unfairly influenced the jury in their closing argument.
The appellate court's review upheld the original decision based on causation and dismissed the talc companies' arguments against the plaintiff's attorney's comments. They also supported the plaintiff's request for recalculation of the judgment, leading to it being increased to $3.3 million from the talc company and supplier.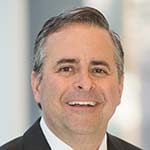 Paul Danziger grew up in Houston, Texas and earned a law degree from Northwestern University School of Law in Chicago. For over 25 years years he has focused on representing mesothelioma cancer victims and others hurt by asbestos exposure. Paul and his law firm have represented thousands of people diagnosed with mesothelioma, asbestosis, and lung cancer, recovering significant compensation for injured clients. Every client is extremely important to Paul and he will take every call from clients who want to speak with him. Paul and his law firm handle mesothelioma cases throughout the United States.