Asbestos Company's Attempt to Shift Mesothelioma Blame to Navy Fails
Published on September 28, 2020
Asbestos companies accused of responsibility for victims' malignant mesothelioma work hard to lay the blame on others. Despite their knowledge that their products contained asbestos, a highly carcinogenic material, they refuse to accept responsibility for the damage that their products have done. A good example can be found in a case involving veteran Harry L. Goodrich, who was exposed to asbestos from John Crane Inc.'s products during the time that he served in the Navy.
Veteran's Navy Service Led to Deadly Mesothelioma Diagnosis
The mesothelioma lawsuit was filed in 2017 by Harry L. Goodrich and his wife, Agnes. The two filed suit against multiple defendants, accusing them of responsibility for the asbestos fibers, particles and dusts that Mr. Goodrich was exposed to while serving in the United States Navy from June of 1959 tot June of 1963. The couple sought compensation for the companies' negligence and strict liability, as well as for spousal, pre-death loss of society and consortium.
In response, John Crane Inc. filed for a motion to dismiss the charges against them, arguing that the Navy had been Mr. Goodrich's employer and that they had been aware at that time of the risk of malignant mesothelioma and other dangers posed by exposure to asbestos.
U.S. District Court Denies Asbestos Company's Attempt to Avoid Mesothelioma Liability
In response to the motion for summary judgment, the U.S. District Court of the Eastern District of Virginia, Newport News Division ruled against John Crane, Inc., preventing them from submitting evidence to a jury in the mesothelioma lawsuit about the Navy's role in his illness. In its decision, the court indicated that admitting testimony to that affect would risk "unfair prejudice, confusing the issues, misleading the jury, undue delay, wasting time, or needlessly presenting cumulative evidence."
In damning language, the court indicated that the asbestos company's wish to present evidence against the Navy represented a "backdoor" way of trying to escape its own responsibility for knowingly selling a carcinogenic material.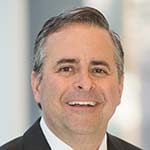 Paul Danziger grew up in Houston, Texas and earned a law degree from Northwestern University School of Law in Chicago. For over 25 years years he has focused on representing mesothelioma cancer victims and others hurt by asbestos exposure. Paul and his law firm have represented thousands of people diagnosed with mesothelioma, asbestosis, and lung cancer, recovering significant compensation for injured clients. Every client is extremely important to Paul and he will take every call from clients who want to speak with him. Paul and his law firm handle mesothelioma cases throughout the United States.