Asbestos Company Fails in Effort to Overturn $14.6 Million Mesothelioma Award
Published on March 29, 2021
Barbara Barr co-owned an auto parts and repair store for years, and her involvement in that business put her in constant contact with the asbestos that led to her eventual diagnosis with malignant mesothelioma. A California jury hearing the details of her exposure agreed that her illness was caused by the negligence of Parker-Hannifin Corporation and its successor Standard Motor Products, and further found that the company had acted with malice, warranting the assessment of punitive damages. Though the company appealed the $14.6 million damages award against them, the appeals court denied their motion and allowed the jury's decision to stand.
Repair Shop Owner Diagnosed With Mesothelioma
Mrs. Barr's diagnosis of mesothelioma came when she was 71 years old. The evidence submitted during the trial showed that she handled new brakes manufactured by Parker-Hannifin when they arrived at the shop and that she packed used brakes up to return them to the company. She was a constant presence in the service bays, where asbestos fibers from the brakes was constantly in the air and on the ground, but she was unaware of its dangers because while the company took actions to protect and warn its own employees, they never warned their customers of its hazards.
Court Rejects Asbestos Company's Argument
Parker Hannifin's attorneys argued that the jury had erred in finding them responsible for Mrs. Barr's mesothelioma because her father had worked as a shipyard welder and might have carried asbestos into her childhood home. They also argued that they should not have been assessed punitive damages, claiming that they were being punished for their attorneys' manner in court rather than for their corporate actions or inactions.
The Court of Appeals of California, First District Division reviewed the company's appeal but denied their motion. They determined that the witness testimony suggesting that Mrs. Barr's mesothelioma was caused by childhood exposure was insufficient to prove that theory and that punitive damages were assigned in response to the company's failure to warn its customers of the dangers of their products. They upheld the jury's decision.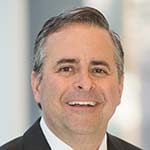 Paul Danziger grew up in Houston, Texas and earned a law degree from Northwestern University School of Law in Chicago. For over 25 years years he has focused on representing mesothelioma cancer victims and others hurt by asbestos exposure. Paul and his law firm have represented thousands of people diagnosed with mesothelioma, asbestosis, and lung cancer, recovering significant compensation for injured clients. Every client is extremely important to Paul and he will take every call from clients who want to speak with him. Paul and his law firm handle mesothelioma cases throughout the United States.