Asbestos Company Claims Contractor as Employee to Avoid Mesothelioma Liability
Page Updated on October 30, 2020
After losing a $14 million mesothelioma lawsuit, Celanese Corporation had two options: either pay the money they owed to the family of Dennis Seay, who died of the disease at just 70 years old, or find some reason to appeal the verdict. The company chose the latter, arguing that though it was true the man had been sickened while working in their building from 1971 to 1980, he had effectively been an employee, and therefore only eligible for workers' compensation.
Lower Court Had Already Denied Claim of Employment in Mesothelioma Trial
The argument that Celanese mounted in their appeal of the mesothelioma verdict was not a new one. They had already argued it in front of the original jury, claiming that though Mr. Seay had maintained and repaired their asbestos-contaminated machinery on behalf of his employer, contractor Daniel Construction, he was there with such regularity that he should be treated as a "statutory employee", and therefore not able to file a personal injury claim against them. Employees are limited to seeking workers' compensation, which involves far less money.
In addition to arguing against Mr. Seay's right to sue them at all, Celanese Corporation's attorneys also appealed the verdict on the grounds that $14 million in damages was too high an amount for a mesothelioma diagnosis and that the jury had been effected by the presence of a jury member who had to be dismissed for not having admitted to also having worked in the Celanese plant.
Appeals Court Denies Asbestos Companies' Motions
Both the lower court and the appeals court shut down the Celanese argument regarding Mr. Seay's work, saying that there was a substantial difference between his work as a repairman and the company's main focus, which was chemicals. The appeals court wrote, "Although maintenance of the equipment in the plant may have been important to Celanese's operations, it does not follow that such maintenance was a 'part or process' of its synthetic fiber manufacturing business."
The court also rejected the companys' argument that the verdict was excessive, writing, "The circuit court thoughtfully compared all of the awards with awards in other mesothelioma cases and with the legislative cap on punitive damages and concluded the awards were not excessive."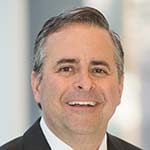 Paul Danziger grew up in Houston, Texas and earned a law degree from Northwestern University School of Law in Chicago. For over 25 years years he has focused on representing mesothelioma cancer victims and others hurt by asbestos exposure. Paul and his law firm have represented thousands of people diagnosed with mesothelioma, asbestosis, and lung cancer, recovering significant compensation for injured clients. Every client is extremely important to Paul and he will take every call from clients who want to speak with him. Paul and his law firm handle mesothelioma cases throughout the United States.