Asbestos Company Argues Against Liability for Veteran's Mesothelioma
Published on May 14, 2021
Imagine being diagnosed with mesothelioma after years of sweeping up asbestos dust onboard Navy ships. With that clear a source of exposure, your path would seem clear and the road to justice apparently unobstructed. You would file a lawsuit against the companies whose equipment created the dust. That is exactly what former U.S. Navy Aviation Storekeeper Gordon Smeal did after being diagnosed with the rare and fatal form of cancer, but asbestos company Air & Liquid Systems attempted to shut his claim down before it started. After hearing both sides in the case, Judge Manuel J. Mendez of the Supreme Court of New York County denied the asbestos company's motion to dismiss and allowed the case to move forward.
Sixty Years Passed Between Navy Service and Mesothelioma Diagnosis
Despite sixty years having passed, Gordon Smeal had clear memories of his service on board the U.S.S. Intrepid and the U.S.S. Wasp, including the constant flow of contractors coming onboard the ships to install, repair and replace Air & Liquid Systems' pumps and motors. Those workers would leave behind debris and dust that Mr. Smeal was responsible for sweeping up, and in doing so he suffered significant exposure to asbestos fibers.
Mr. Smeal traced his mesothelioma to exposure that occurred between 1957 and 1960 when the ships he worked on were rehauled and refurbished at the Brooklyn Navy Yard. He described his duties, including responsibility for disposal of all materials left behind by contractors, and recalled the significant amount of dust left behind from insulation from that equipment. He also had to remove used asbestos-contaminated covers and gaskets that contractors discarded. Despite the clear connection between his exposure and his mesothelioma, Air & Liquid Systems filed a motion to have Smeal's claim dismissed, arguing that he had not worked directly on the equipment and there was no proof that the asbestos from their equipment caused his fatal disease.
Judge Denies Asbestos Company's Motion to Dismiss Mesothelioma Lawsuit
In explaining his decision, Judge Mendez said that Mr. Smeal's case demonstrated "facts and conditions from which defendant's liability may be reasonably inferred." His decision will allow the case against Air & Liquid Systems to continue and be heard by a jury.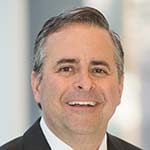 Paul Danziger grew up in Houston, Texas and earned a law degree from Northwestern University School of Law in Chicago. For over 25 years years he has focused on representing mesothelioma cancer victims and others hurt by asbestos exposure. Paul and his law firm have represented thousands of people diagnosed with mesothelioma, asbestosis, and lung cancer, recovering significant compensation for injured clients. Every client is extremely important to Paul and he will take every call from clients who want to speak with him. Paul and his law firm handle mesothelioma cases throughout the United States.