Asbestos Companies' Attempt to Strike Dying Man's Deposition Denied
Published on August 31, 2020
A diagnosis of malignant mesothelioma is always considered fatal, but some victims face death much faster than others. When Paul F. McCarthy was diagnosed with the rare form of cancer, his disease was diagnosed as extremely advanced. He acted quickly, providing a sworn deposition and filing a mesothelioma claim against those he knew to be responsible. Following his death his case continued, but the asbestos companies filed a motion for summary judgment. They argued against his testimony being admissible, in part because they hadn't been able to cross examine him. Upon review of the case, the Superior Court in the State of Rhode Island denied the companies' motion, ruling that the case could move forward.
Mesothelioma Victim's Death Came Six Months After Diagnosis
Mr. McCarthy was diagnosed with malignant pleural mesothelioma on May 23rd and died six months later. On July 1st he provided a sworn statement under oath, explaining his exposure during his time in the Navy, working onboard the U.S.S. Glennon. Navy. Days after his deposition he filed his mesothelioma lawsuit.
Mr. McCarthy's statement gave tremendous detail about the facts regarding his asbestos exposure and subsequent mesothelioma. He described having served in the Navy from June of 1951 through June of 1955, and having worked on the U.S.S. Glennon as a member of the deck force, painting, scraping paint and washing equipment, and then later becoming quartermaster and metalsmith, helping in the boiler room. He described cleaning dust out of vents, and recalled that when the ships' guns were fired, asbestos dust would come loose and rain down upon all on board.
Asbestos Companies Deny Material Fact in Mesothelioma Lawsuit
In response, the asbestos companies named in Mr. McCarthy's claim argued that the product identification that he'd provided was insufficient for the case to move forward, and also that his testimony was provided in an improper way. Mr. McCarthy's attorneys indicated that his testimony should be allowed under an exception specifically provided for those "under belief of impending death."
The judges in the case agreed with the mesothelioma victim on all counts. They held that his declaration was made based in good faith on his personal knowledge and with significant documentation and historical documents to support them. They also agreed that though he'd made the statements out of keeping with standard practice and order, he had done so in anticipation of his imminent death. The case was permitted to move forward so that justice could be served.
Free

Financial Compensation Packet
Info on law firms that will recover your

highest compensation

Learn how to get paid in 90 days
File for your share of $30 billion in trust funds
FREE Financial Compensation Packet
Info on law firms that will recover your

highest compensation

Learn how to get paid in 90 days
File for your share of $30 billion in trust funds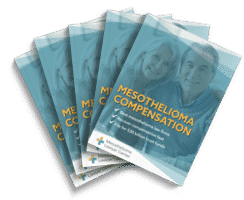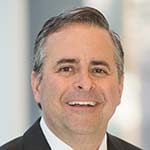 Paul Danziger grew up in Houston, Texas and earned a law degree from Northwestern University School of Law in Chicago. For over 25 years years he has focused on representing mesothelioma cancer victims and others hurt by asbestos exposure. Paul and his law firm have represented thousands of people diagnosed with mesothelioma, asbestosis, and lung cancer, recovering significant compensation for injured clients. Every client is extremely important to Paul and he will take every call from clients who want to speak with him. Paul and his law firm handle mesothelioma cases throughout the United States.