Appeals Court Permits Pittsburgh High School Teacher's Mesothelioma Lawsuit
Published on August 28, 2020
When a person is suspected of having malignant mesothelioma, one of the first questions they're asked is whether they've ever been exposed to asbestos. The answer to that question will be important later on, if they choose to pursue legal action against those responsible for their exposure. For one Pennsylvania high school teacher, the answer to that question was clear, but because she was exposed in a governmental building there were concerns that she would not be able to pursue justice. Fortunately, a Pennsylvania appeals court decided that there were exceptions to governmental immunity in her case, and it was allowed to proceed.
Exception to Governmental Immunity in Mesothelioma Case Against School Board
Marianne M. Geier died of malignant mesothelioma, but not before she and her family filed a negligence lawsuit against the Pittsburgh Board of Public Education. Geier had been a high school math teacher for the School District of Pittsburgh and had taught at South High School during the 1958-to-1959 school year. When she was diagnosed with mesothelioma, her thoughts immediately turned to the asbestos dust that had come from pipe coverings on the steam and water pipes in the school.
In her mesothelioma lawsuit, Mrs. Geier described asbestos dust in the classrooms, stairways and halls of the school, but the Board of Education moved for summary judgment against her claim, insisting that it had governmental immunity under Pennsylvania's Tort Claims Act and that there were no exceptions that applied to her case.
Court Rules that Exceptions to Governmental Immunity Exist in Mesothelioma Lawsuit
The Court of Appeals denied the Pittsburgh Board of Education's assertions, indicating that even public employers had to provide reasonably safe conditions of employment and that the asbestos exposure that Mrs. Geier described fell outside of the duty to maintain safe structures.
The court wrote in part, "Given the evidence here of PBE's use of asbestos-containing products in its maintenance of its steam and water pipe coverings, and repair of its floors, ceilings and walls, and the decedent's contraction of mesothelioma, we conclude plaintiffs sufficiently alleged a dangerous condition of PBE's utility service facilities and real property substantially contributed to decedent's mesothelioma and ultimate death."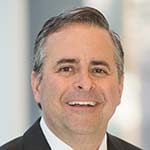 Paul Danziger grew up in Houston, Texas and earned a law degree from Northwestern University School of Law in Chicago. For over 25 years years he has focused on representing mesothelioma cancer victims and others hurt by asbestos exposure. Paul and his law firm have represented thousands of people diagnosed with mesothelioma, asbestosis, and lung cancer, recovering significant compensation for injured clients. Every client is extremely important to Paul and he will take every call from clients who want to speak with him. Paul and his law firm handle mesothelioma cases throughout the United States.