After Appeal, California Court Orders CertainTeed to Pay Over $10 Million to Mesothelioma Victim
Published on November 20, 2020
There are many mesothelioma lawsuits filed against asbestos companies on the grounds that they either knew or should have known about the hazards that asbestos posed to those working with their products. But in some cases, the accusation goes beyond basic negligence and accuses defendants of actively concealing danger. Juries convinced of this level of malicious deception tend to assign extremely high damages awards, and that was the case in the suit filed by Michael and Cindy Burch of California against CertainTeed Corporation.
Long-Time A/C Installer Awarded $10 Million By California Jury
Michael Burch spent years working as an air conditioning pipe installer, and when he was diagnosed with malignant mesothelioma he blamed CertainTeed Corporation for having exposed him to asbestos. Though there were several other companies named in his suit, CertainTeed attracted the majority of the attention, as Burch and his wife accused the company of fraudulent concealment.
For fraudulent concealment to be established in a mesothelioma lawsuit, there are several elements that need to be proven. These include:
That the defendant concealed or suppressed a material fact
That the defendant had a duty to disclose the material fact to the plaintiff
That the defendant intentionally concealed or suppressed the fact with the intent to defraud
That the plaintiff was not aware of the material fact and would have behaved differently if they had known
That the plaintiff was damaged as a result of not knowing the material fact
The jury agreed that these elements were present and awarded Mr. Burch $9.25 million in non-economic damages, as well as almost $800,000 in economic damages. CertainTeed appealed this verdict.
CertainTeed's Appeal of Mesothelioma Verdict Denied
Though CertainTeed argued that a fraudulent concealment judgment was not appropriate in the mesothelioma verdict, the Court of Appeals of California upheld the jury's decision, and assigned full responsibility to the company. The court took special note of evidence of the company's intent to deceive, including internal memos and attempts to have OSHA change their allowed asbestos exposure levels, as well as efforts to block use of the word "cancer" on warning labels.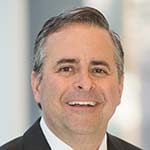 Paul Danziger grew up in Houston, Texas and earned a law degree from Northwestern University School of Law in Chicago. For over 25 years years he has focused on representing mesothelioma cancer victims and others hurt by asbestos exposure. Paul and his law firm have represented thousands of people diagnosed with mesothelioma, asbestosis, and lung cancer, recovering significant compensation for injured clients. Every client is extremely important to Paul and he will take every call from clients who want to speak with him. Paul and his law firm handle mesothelioma cases throughout the United States.