$8 Million Awarded to Mesothelioma Victim's Family
Published on September 11, 2020
A Louisiana jury recently responded to emotional testimony from the family of a mesothelioma victim who died at the age of 70 years old. Elray Lege and his wife Brenda originally filed a personal injury lawsuit against Union Carbide Corporation and ten other defendants in 2016, shortly after he was diagnosed with the rare and fatal form of cancer. Less than one year later Mr. Lege died of his illness. In October of 2019 his case against the single remaining defendant in the case was heard, and the jury awarded his widow and four children a total of $8 million in compensation for their loss.
Work as Insulator Linked to Diagnosis of Mesothelioma
According to testimony submitted at trial, Mr. Lege had spent the years between 1970 and 1978 working for Texaco and other companies. His responsibilities as an insulator exposed him to a variety of products that contained asbestos, a carcinogenic material that has been identified as the cause of malignant mesothelioma.
Though several of the named defendants settled or had the mesothelioma claims against them dismissed, his lawsuit against Birla Carbon, the successor to Columbian Chemicals, remained and was heard in October of 2019, two years after his death.
Company Accused of Failure to Warn of Mesothelioma Risk
The mesothelioma lawsuit against Birla focused on the time that Mr. Lege had worked as an insulator for Cajun Insulation at the Cities Services/Columbian Chemical facility in Lake Charles, Louisiana. Though he'd spent only two months working at the facility, his deposition testimony revealed that former co-workers had told him that the old insulation that he'd been tasked with removing contained asbestos.
Upon learning of the company's negligence in protecting Mr. Lege, the jury took just four hours to hold them 51% responsible for his mesothelioma and to award a total of $4 million in survival damages and $4 million in wrongful death damages to his widow and four surviving children.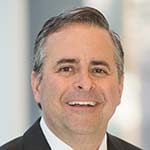 Paul Danziger grew up in Houston, Texas and earned a law degree from Northwestern University School of Law in Chicago. For over 25 years years he has focused on representing mesothelioma cancer victims and others hurt by asbestos exposure. Paul and his law firm have represented thousands of people diagnosed with mesothelioma, asbestosis, and lung cancer, recovering significant compensation for injured clients. Every client is extremely important to Paul and he will take every call from clients who want to speak with him. Paul and his law firm handle mesothelioma cases throughout the United States.