74-Year-Old Retired Shop Fitter Blames Branson and Virgin Records for Mesothelioma
Published on May 07, 2021
Former shop fitter Bernard Jones once boasted of his work on the iconic first location of Virgin Records in London. Decades later he now blames asbestos he was exposed to on that job for his malignant mesothelioma diagnosis. He is seeking compensation from the company and from Sir Richard Branson himself.
Asbestos Dust in Post-War Buildings Blamed for Mesothelioma
Though mesothelioma victims in the United States think of their disease in local terms, asbestos-related diseases are a global problem, and are particularly tragic in the United Kingdom.  After much of London was destroyed in World War II the city's entire infrastructure needed to be rebuilt, and much of that work was done using asbestos. For Bernard Jones and others who later renovated those post-war buildings, that led to exposure to the deadly material. Roughly 2,700 new cases are diagnosed each year, and though that is less than the 3,500 diagnosed annually in the United States, there is a significant difference between the two countries' populations.
Mesothelioma Victim Attempted Out-of-Court Remedy
Shortly after being diagnosed with mesothelioma in 2020, Mr. Jones wrote to Branson in hopes that he could avoid filing a claim with the High Court. At roughly the same time he began undergoing immunotherapy treatments he also wrote to Virgin Records, which Branson no longer owns, to report his illness and seek compensation. He received no response to his correspondence, and though his attorneys continued to attempt contact their overtures were ignored. They eventually filed an official legal claim of negligence, pointing to the years 1971 through 1973 when he was one of six workers hired to convert an old shoe shop on Oxford Street into the company's first location.  He also performed the same work at the Sloane Street location, and recalls having swept up asbestos-contaminated debris and dust after removing old insulation boards and sheets. Jones says he even slept at the work sites. He is now seeking over £200,000, which is roughly equivalent to $280,000.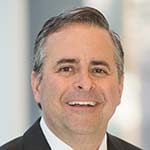 Paul Danziger grew up in Houston, Texas and earned a law degree from Northwestern University School of Law in Chicago. For over 25 years years he has focused on representing mesothelioma cancer victims and others hurt by asbestos exposure. Paul and his law firm have represented thousands of people diagnosed with mesothelioma, asbestosis, and lung cancer, recovering significant compensation for injured clients. Every client is extremely important to Paul and he will take every call from clients who want to speak with him. Paul and his law firm handle mesothelioma cases throughout the United States.