$70 Million Award to Lab Tech With Mesothelioma Among the Region's Largest
Published on December 07, 2020
In what has been called one of the largest asbestos-related verdicts in South Florida history, a 71-year-old mesothelioma victim and his wife have been awarded over $70 million in damages. Charles E. Thornton is a former laboratory technician who accused a biopharmaceutical equipment company of negligence in its failure to warn of asbestos contained in the equipment they supplied to his employer. Though the company argued that there was not enough of the deadly material in their equipment to have caused his fatal illness, a Miami jury disagreed.
Asbestos in Biopharmaceutical Equipment Blamed for Mesothelioma
Malignant mesothelioma is caused by exposure to asbestos, a material that was long used to strengthen and insulate a range of materials. For over a hundred years, workers exposed to asbestos have been diagnosed with illnesses ranging from lung cancer and mesothelioma to asbestosis and COPD. Since asbestos was identified as a carcinogen, its use has been significantly diminished and victims of asbestos exposure have become aware that companies had known about the material's dangers much earlier, but had failed to stop using asbestos in their products or to warn of the hazard as a result of self-interest. This has been the basis of countless personal injury lawsuits.
Maintaining Lab Equipment Led to Mesothelioma
Most mesothelioma lawsuits are filed by those who have been exposed to asbestos in the workplace, and that was the case for Mr. Thornton as well. He had worked for Nabi Pharmaceuticals from 1976 to 2010, and among his responsibilities was the maintenance of the laboratory equipment. He had no idea that GEA Mechanical's equipment contained asbestos fibers or that he was breathing those fibers in as he worked. The company had provided no warnings on its equipment or within the instructions on its use.
The jury hearing the lawsuit disregarded GEA Mechanical's argument that there was insufficient asbestos in their equipment to have Mr. Thornton's mesothelioma. They provided the victim with over $70 million in damages. The award included $102,000 in compensation for his past medical expenses, $30 million for past damages and $20 million for future damages, and another $20 million to his wife of forty years for her past damages and future loss of consortium.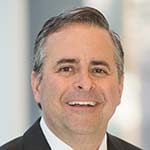 Paul Danziger grew up in Houston, Texas and earned a law degree from Northwestern University School of Law in Chicago. For over 25 years years he has focused on representing mesothelioma cancer victims and others hurt by asbestos exposure. Paul and his law firm have represented thousands of people diagnosed with mesothelioma, asbestosis, and lung cancer, recovering significant compensation for injured clients. Every client is extremely important to Paul and he will take every call from clients who want to speak with him. Paul and his law firm handle mesothelioma cases throughout the United States.