$7.55 Million Awarded to New England Power Plant Worker with Mesothelioma
Published on July 27, 2020
New England Insulation was in the business of selling, distributing, installing and removing asbestos insulation material until the early 1970s, stopping only when it became public knowledge that their product caused malignant mesothelioma. But a victim of their carcinogenic material presented evidence in court that the company had known of asbestos' dangers years before and had taken no action to protect employees or others exposed to it. In response, a Boston jury ordered the company to pay $7.55 million dollars to a power plant worker and his wife who were victims of their negligence.
New England Insulation Workers Exposed Others to Asbestos Fibers
The mesothelioma lawsuit revolved around Gerald Sylvestre, a former power plant worker responsible for the management of various equipment within the plant. His suit claimed that while doing his job he was in close proximity to employees of New England Insulation who were at the plant doing asbestos insulation work. The removal of old asbestos insulation and installation of new replacement installation generated an enormous amount of asbestos dust and airborne fibers that Mr. Sylvestre blamed for his diagnosis with the rare and fatal form of cancer.
At the time of the trial, Mr. Sylvestre had been aware of his mesothelioma for two years. He and his wife pursued compensation for the expenses for numerous surgeries he had already undergone as well as for ongoing chemotherapy treatments. They also sought damages for the loss of enjoyment of life as he had known it. Prior to his diagnosis he and his wife had enjoyed traveling and numerous athletic pursuits, including snowshoeing, but his illness left him unable to continue even going on daily walks.
Mesothelioma Victim Speaks of Suffering Caused By Asbestos
Speaking of the jury's verdict, Mr. Sylvestre attributed their decision to the proof his team presented of NEI's long-standing knowledge of the dangers of asbestos and of the harm that he and his wife had suffered. He added, "No one should have to go through this illness, and I particularly hate the suffering it has caused my family, especially because it could have been prevented. My wife and I were very happy with the verdict, but what meant the most was that we got to tell our story and the jury heard it and responded as they did."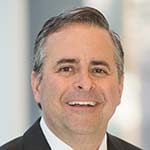 Paul Danziger grew up in Houston, Texas and earned a law degree from Northwestern University School of Law in Chicago. For over 25 years years he has focused on representing mesothelioma cancer victims and others hurt by asbestos exposure. Paul and his law firm have represented thousands of people diagnosed with mesothelioma, asbestosis, and lung cancer, recovering significant compensation for injured clients. Every client is extremely important to Paul and he will take every call from clients who want to speak with him. Paul and his law firm handle mesothelioma cases throughout the United States.