$29 Million Jury Verdict Stands in Mesothelioma Case
Published on October 04, 2021
Malignant mesothelioma is a rare and fatal form of cancer that is caused by exposure to asbestos. Though we tend to think of it as an occupational disease, a disturbing number of cases have been linked to use of one of the world's most trusted consumer products – Johnson & Johnson's Baby Powder. According to scientists, the talc that the powder is made of is frequently contaminated with asbestos. A 55-year-old woman was recently awarded $29 million by a California jury after convincing them that the iconic product was to blame for her illness. Though the company appealed the verdict, an appellate court rejected their motion and ordered them to pay the victim the full amount.
Mesothelioma Victim Points to Thirty Years of Baby Powder Use
The appeal came after the jury awarded mesothelioma victim Teresa Elizabeth Leavitt a significant $29 million award as compensation for her pain and suffering, as well as for her medical expenses and other damages. Diagnosed with the rare and fatal disease at the age of 51, she told a compelling story of her mother using the product during her diaper changes from the time of her birth in the Philippines, and of her continued use of the product well into her teens. Not only did she used it after baths, she also used it as a dry shampoo and face powder, and continued to do so until 1998. In 2017 she learned that she had mesothelioma and took legal action.
Expert Witness Testimony Grounds for Appeal in Mesothelioma Lawsuit
Though Johnson & Johnson argued that their baby powder product did not contain asbestos, the mesothelioma victim enlisted the help of an expert witness, Dr. William Longo, who tested both current and vintage bottles of the company's baby powder. He found the carcinogen in both. Hearing this and other evidence, the jury found Johnson & Johnson guilty of negligence and assigned them 98% responsibility for her illness. The company argued that Longo's testimony should not have been allowed because he did not testify to the contents of the actual bottles of product that Ms. Leavitt had used, but the appellate court disagreed, saying that the rules of evidence did not require that level of exactitude and that a change in his testimony would not have changed the trial's outcome. Justice Gordon B. Burns ordered Johnson & Johnson to comply with the jury's order and provide the victim with the compensation she deserved.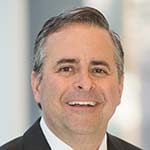 Paul Danziger grew up in Houston, Texas and earned a law degree from Northwestern University School of Law in Chicago. For over 25 years years he has focused on representing mesothelioma cancer victims and others hurt by asbestos exposure. Paul and his law firm have represented thousands of people diagnosed with mesothelioma, asbestosis, and lung cancer, recovering significant compensation for injured clients. Every client is extremely important to Paul and he will take every call from clients who want to speak with him. Paul and his law firm handle mesothelioma cases throughout the United States.