$10.3 Million Awarded to New Orleans Longshoreman Following Mesothelioma Diagnosis
Page Updated on March 26, 2021
A New Orleans man spoke eloquently of his heartbreak at learning he'd been diagnosed with malignant mesothelioma and the jury hearing his testimony responded, awarding him $10.3 million in compensation from the stevedoring and shipping companies that had put him at risk.
Longshoreman with Mesothelioma Speaks of Years of Asbestos Exposure
Though the jury seated in Henry Pete's mesothelioma lawsuit had to be socially distanced as a result of the COVID-19 crisis, they were still able to hear full testimony and review all of the evidence. Mr. Pete blamed his fatal illness on his exposure to raw asbestos during the 1960s, when he worked to load and unload cargo on the New Orleans wharfs.
In his testimony to the jury, Mr. Pete explained that he and other African Americans were traditionally made responsible for dangerous jobs like handling raw asbestos, and further indicated that the companies he held responsible for his mesothelioma never provided any warning or protective clothing to him or his co-workers. He also testified that the same work had been done by his father decades before, and surmised that he had likely been exposed to asbestos on his father's work clothes as a child.
Multiple Defendants Found Responsible for Longshoreman's Mesothelioma
In filing his mesothelioma lawsuit, Mr. Pete named Ports America Gulfport Inc., Cooper T. Smith Stevedoring Co., Inc. and South African Marine Corp. as defendants. The jury agreed that the companies had "ignored or concealed such information, or condoned such concealment, in order to sell or use asbestos or asbestos-containing products and to avoid litigation by those who were injured from asbestos inhalation" and awarded him $10.3 million in damages, broken down into a $2 million award for his past and future physical pain and suffering, $3 million for past and future physical disability, $2.3 million for past and future mental pain and suffering, $2.5 million for past and future loss of enjoyment of life, and over $551,000 for past medical expenses.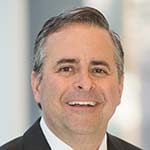 Paul Danziger grew up in Houston, Texas and earned a law degree from Northwestern University School of Law in Chicago. For over 25 years years he has focused on representing mesothelioma cancer victims and others hurt by asbestos exposure. Paul and his law firm have represented thousands of people diagnosed with mesothelioma, asbestosis, and lung cancer, recovering significant compensation for injured clients. Every client is extremely important to Paul and he will take every call from clients who want to speak with him. Paul and his law firm handle mesothelioma cases throughout the United States.