$1 Million Mesothelioma Verdict Awarded to Widow of Paper Mill Worker
Published on August 17, 2020
It took many years, but 12 years after Henry Barabin was diagnosed with malignant mesothelioma and six years after his death from the rare and fatal form of cancer, his widow was awarded over $1 million dollars by a Washington state-based federal jury.
The mesothelioma lawsuit surrounded Mr. Barabin's years of working at the Crown Zellerbach Paper Mill where he worked in a variety of roles between 1968 and 2001. During that time he was frequently exposed to asbestos-containing dryer fabrics used in paper drying machines. These materials were manufactured by Scapa Dryer Fabrics, Inc, and Mrs. Barabin filed a product liability claim against the company for its design defects, failure to warn, and negligence. A jury had previously decided the case in favor of the Barabins, but the company appealed the verdict and it was remanded for a new trial.
Long Legal Journey Ends in Victory for Mesothelioma Widow
The lawsuit wound its way through the courts for years, and many of the depositions and trial evidence were conducted and gathered while Mr. Barabin was still undergoing surgery, chemotherapy and numerous other interventions against his mesothelioma. Scapa Dryer Fabrics continued to battle long after many other asbestos companies had agreed to settle, arguing against allowing expert witness testimony in the case. The case finally ended up in the U.S. District Court, Western District of Washington, Seattle, Washington under U.S. District Court Judge James L. Robart.
Under the supervision of Judge Robart, a jury was empaneled and over several days they heard testimony alleging that Scapa Dryer Fabrics, Inc. had been negligent in its product design and failure to warn, and that their negligence had led to Mr. Barabin's death. The jury agreed and assessed the company $750,000 in economic damages for medical expenses, loss of income and loss of household services, as well as an additional $306,000 in non-economic damages.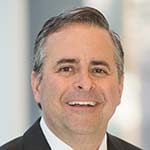 Paul Danziger grew up in Houston, Texas and earned a law degree from Northwestern University School of Law in Chicago. For over 25 years years he has focused on representing mesothelioma cancer victims and others hurt by asbestos exposure. Paul and his law firm have represented thousands of people diagnosed with mesothelioma, asbestosis, and lung cancer, recovering significant compensation for injured clients. Every client is extremely important to Paul and he will take every call from clients who want to speak with him. Paul and his law firm handle mesothelioma cases throughout the United States.