Asbestos and Post Office Workers
Page Updated on December 01, 2023
Post office workers in the past were at risk of asbestos exposure in their workplaces. The exposure risks come from asbestos use in building materials and vehicles. Some postal workers continue to face asbestos exposure risks today and are at risk for mesothelioma and other asbestos illnesses.
If you've been diagnosed with mesothelioma, asbestosis, or asbestos-related lung cancer, you may be entitled to substantial compensation. Fill out our form to receive our free Financial Compensation Packet. Our packet is loaded with information on experienced mesothelioma attorneys in your area, how to file a claim for asbestos trust funds, how to get paid in 90 days, and more.
FREE Financial Compensation Packet
Info on law firms that will recover your

highest compensation

Learn how to get paid in 90 days
File for your share of $30 billion in trust funds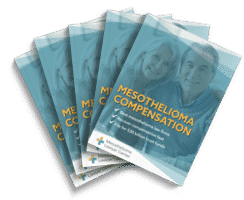 Free

Financial Compensation Packet
Info on law firms that will recover your

highest compensation

Learn how to get paid in 90 days
File for your share of $30 billion in trust funds
How Are Postal Workers Exposed to Asbestos?
United States Postal Service (USPS) workers are not routinely exposed to asbestos. Some may never encounter it. However, some postal workers are exposed to asbestos through materials in older postal buildings and postal vehicles.
Before the 1980s, most buildings were constructed with asbestos in numerous materials. Asbestos was commonly found in insulation, floor and ceiling tiles, roofing materials, and more.
Even if postal workers never handled these materials, they could cause exposure. Asbestos construction materials can release harmful fibers as they deteriorate, when damaged, or when disturbed by repairs or renovation work.
Another source of exposure is the machinery workers use to sort mail. The electric motors used to propel conveyor belts in postal facilities contained asbestos materials in the brakes. Asbestos was used to reduce overheating from friction. Workers who used or maintained this equipment risked exposure.
Postal vehicles also contained asbestos in clutches, brakes, and potentially other components. Any workers who handled repairs or maintenance work on vehicles risked asbestos exposure.
EPA Regulations and Post Office Buildings
In 1979, the Environmental Protection Agency (EPA) placed strict regulations on asbestos use at job sites. Most job sites, including post offices, phased out asbestos use.
Yet, most post offices built before the EPA's regulations remain open today. Several post offices constructed with asbestos-containing materials (ACMs) are still in use.
If post office facilities aren't maintained properly, the older offices may present asbestos exposure, not only to workers but also to guests who come to the post offices to pick up mail or drop off a package.
Asbestos exposure is the leading cause of toxic illnesses such as malignant mesothelioma and asbestos-related lung cancer.
Early Warnings of Asbestos in Postal Workplaces
The U.S. Postal Service indicated concerns about asbestos exposure as early as 1981. The USPS requested an evaluation by the National Institute for Occupational Safety and Health (NIOSH) on May 4, 1981.
The USPS was concerned about potential asbestos exposure at the Washington Bulk Mail Center. The concern came after five maintenance workers were diagnosed with cancer. The workers might have been exposed to asbestos in conveyor belt parts.
NIOSH tested air samples at the facility and did not find troubling or dangerous levels of asbestos fibers. NIOSH recognized the potential risk to workers and recommended measures to reduce the potential harm to workers.
Government Watchdog Group Exposes Asbestos at Post Offices
In 2016, watchdogs for the government revealed that several post offices across the U.S. are possibly exposing workers to toxins, including asbestos. According to a report provided by The Daily Caller:
"The Postal Service must improve adherence to building maintenance, safety, and security standards, and employee working condition requirements at its retail facility. Cleaning and general maintenance and repairs" and "concerns for health, safety and security."
The report also added that most post offices had "locked or blocked emergency exits, asbestos and mold, improper storage of flammable materials, insect infestation, trip hazards, and exposed electrical outlets and switches, as well as sanitary issues."
Although the names of the post offices weren't provided, earlier this year, a Mount Pleasant, South Carolina, postal worker contacted a local newspaper, The Daily Tribune, and alerted them about a potential asbestos problem at the W. Alabama Street location.
According to the story, the complaint was submitted after several workers began experiencing respiratory illnesses and chronic coughing.
Local postmaster Cindy Anderson responded to the complaint. She stated she conducted a 6-month investigation. After signing a form indicating that she understood that the post office building was identified as containing asbestos, she added,
"I conducted my 6-month inspection. I have identified damaged tiles. I have been in contact with Dallas Safety. We have temporarily repaired tiles as instructed by Dallas safety. I have reported the facility for the landlord to repair."

Cindy Anderson
The newspaper questioned the post office about potential asbestos exposures. The post office workers were reportedly required to watch a video on the hazards of asbestos. The postal workers were warned to never talk to the media about asbestos issues.
A few days later, Arlene A. Sanchez, with the Dallas, Fort Worth, and Oklahoma Districts of the U.S. Postal Service, wrote that the post office works with OSHA to identify and correct any asbestos-related problems immediately.
"During the most recent visual inspection which was conducted less than two weeks ago, we discovered damage to some floor tiles in the facility. All OSHA regulations are being followed and the areas where damage was found have been treated, using an interim employee-protective measure which will remain in place until abatement is completed.
We are currently working with the building owner regarding the abatement. Signs advising that asbestos is present in the facility are posted. All work-related illnesses and injuries are handled through the Office of Workers' Compensation."

Arlene A. Sanchez
When The Daily Tribune reached out to OSHA, there was no report of the organization working with that particular post office, nor had anyone from the post office notified them about asbestos.
Meanwhile, post office workers stated that the loose tiles, built with ACMs, were repaired with cardboard.
OSHA Asbestos Violation at an Indiana Post Office
In April 2016, OSHA proposed a fine of nearly $50 million on a southern Indiana post office for violating numerous asbestos laws. The West Baden Springs post office, specifically, has allegedly:
Failed to provide safety training to their employees regarding the dangers of asbestos
Failed to properly clean up messes and spills around areas in which asbestos could be disrupted
Failed to label areas where asbestos was present
Failed to use dry sweeping
The Indiana post office is just one among several post offices across the U.S. that continue to place postal workers at risk.
Asbestos contains microscopic fibers that are undetectable to the human eye. The fibers are also odorless and tasteless and are easily ingested/inhaled without being noticed.
Asbestos in Other USPS Facilities
Several post office buildings across the U.S. have been found to contain asbestos at various times. Workers at a Tampa post office were evacuated in 2000 and forced to work outside in tents after a worker discovered asbestos ceiling tiles in a storage room.
In 2022, postal workers in a Yakima, Washington, facility were evacuated after a pipe burst and flooded the building. Workers then found asbestos in the building while making repairs due to the flooding. The postal workers had to work outside for months during the completion of the work.
A Topeka, Kansas, post office closed in 2023 due to remodeling that led to the discovery of asbestos in the building. The landlord of the building was notified of the closure two months into a new lease with the USPS.
If You Were Exposed to Asbestos as a Postal Worker
If you or a loved one worked or works for the post office, specifically in buildings built before the early to mid-1980s, you should undergo routine medical check-ups. Be sure to tell your physician that you may have been exposed to asbestos.
Contact a mesothelioma lawyer to find out how you can seek compensation. You could be entitled to compensation through a lawsuit or asbestos trust fund, depending on the asbestos product suppliers involved.
Additional Help and Resources for Asbestos Victims
If you've been diagnosed with mesothelioma or asbestos-related cancer, there is a good chance you qualify for significant compensation. Remember to fill out our form for your free Financial Compensation Packet, with information on asbestos and mesothelioma lawyers in your area.
FREE Financial Compensation Packet
Info on law firms that will recover your

highest compensation

Learn how to get paid in 90 days
File for your share of $30 billion in trust funds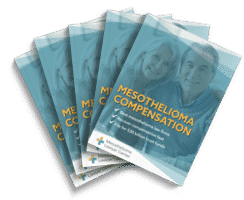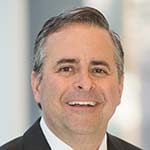 Paul Danziger grew up in Houston, Texas and earned a law degree from Northwestern University School of Law in Chicago. For over 25 years years he has focused on representing mesothelioma cancer victims and others hurt by asbestos exposure. Paul and his law firm have represented thousands of people diagnosed with mesothelioma, asbestosis, and lung cancer, recovering significant compensation for injured clients. Every client is extremely important to Paul and he will take every call from clients who want to speak with him. Paul and his law firm handle mesothelioma cases throughout the United States.