Asbestos: Home Repair and Remodeling
Page Updated on March 02, 2022
If you live in an older home built before the early to mid-1980s, make sure it's asbestos-free before starting any projects. If your home contains asbestos, get it abated before any repairs or remodeling. Disrupting asbestos materials can lead to exposure and cause serious health consequences.
If you or a loved one have been diagnosed with mesothelioma, asbestos-related lung cancer, or asbestosis, you may be eligible for substantial compensation. Fill out our form to receive our free Financial Compensation Packet. Our packet is loaded with information on experienced mesothelioma attorneys in your area, how to file a claim for asbestos trust funds, how to get paid in 90 days, and more.
FREE Financial Compensation Packet
Info on law firms that will recover your

highest compensation

Learn how to get paid in 90 days
File for your share of $30 billion in trust funds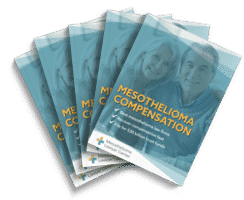 Free

Financial Compensation Packet
Info on law firms that will recover your

highest compensation

Learn how to get paid in 90 days
File for your share of $30 billion in trust funds
Where Is Asbestos Located in Homes?
Before strict regulations enforced by the Environmental Protection Agency (EPA), asbestos was used during construction projects on residential homes and commercial buildings.
The most common places to find asbestos in residential homes are:
Ceiling tiles
Floor tiles
Patching compound and textured paint (banned in 1977)
Roofing shingles
Insulation (this typically applies to homes built between 1930-1950)
Hot water pipes
Furnaces (both oil and coal)
Walls and flooring surrounding wood-burning stoves
Patching and joint compounds
If you're unsure if asbestos is in your home, the U.S. Consumer Products Safety Commission (CPSC) states that you should never touch or disturb anything. Do not start home repairs or any renovation projects until you know.
Asbestos is the most dangerous when disturbed but generally doesn't cause a problem when left alone. It's the fibers in asbestos that pose the most dangerous risks.
Asbestos fibers are microscopic, odorless, and tasteless and can be easily inhaled or ingested unbeknownst to you.
How to Check for Asbestos
Unless you're a certified asbestos professional, you likely won't be able to tell if your home has asbestos.
However, if you see pipes in your home that have grey or white insulation remnants along with the fittings, that can indicate asbestos.
The remnants could also be other materials, so your safest bet is to search for a qualified asbestos inspection professional or perhaps even an environmental consulting firm.
If Your Home Has Asbestos
There's no need to panic if an inspector finds asbestos is in your home. Even if it doesn't pose an immediate risk, you will need to halt any repair or renovation plans until the asbestos is abated.
When home repairs and renovation projects begin, asbestos can get easily disturbed, and the tiny asbestos fibers can permeate up to 75 feet, sometimes more, throughout the air.
Numerous in-depth studies have confirmed that inhaling asbestos fibers can lead to life-threatening illnesses, such as malignant mesothelioma, a rare form of cancer primarily caused by asbestos fibers attacking the linings of major organs.
Tips to Remember
The following tips can help keep you safe from asbestos until a professional can inspect and abate your home:
Never drill holes or saw into any walls until you're certain your home either doesn't have asbestos or until it's been abated.
Don't strip your waxed floors with power strippers or abrasive pads.
Stay out of your attic, and never let your children (or anyone else) play in insulated attics.
Don't do repairs on old furnaces or other older appliances. Even small repair can result in disturbing asbestos.
Before hiring an asbestos professional, the EPA recommends that make you sure they're accredited by the state. Some states don't require state-accreditation before becoming a professional asbestos inspector, but having that guarantee will ensure better chances of you hiring someone reputable and reliable.
If any area of the home has been damaged, limit activities in that area until you can get it inspected.
If you or someone in your family received a mesothelioma diagnosis after living in a home with asbestos, contact an experienced lawyer. They can help you determine the source of exposure and help you take legal action.
Additional Help and Resources for Asbestos Victims
If you've been injured by asbestos, keep in mind that there is a good chance that you'll qualify for considerable compensation. Remember to fill out our form today to get your free Financial Compensation Packet, with information on asbestos and mesothelioma lawyers in your area. If you have questions or need additional assistance, contact us at 800-793-4540.
FREE Financial Compensation Packet
Info on law firms that will recover your

highest compensation

Learn how to get paid in 90 days
File for your share of $30 billion in trust funds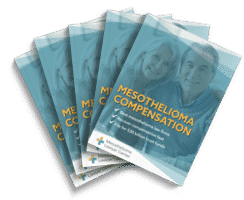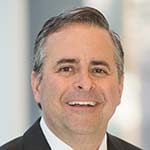 Paul Danziger grew up in Houston, Texas and earned a law degree from Northwestern University School of Law in Chicago. For over 25 years years he has focused on representing mesothelioma cancer victims and others hurt by asbestos exposure. Paul and his law firm have represented thousands of people diagnosed with mesothelioma, asbestosis, and lung cancer, recovering significant compensation for injured clients. Every client is extremely important to Paul and he will take every call from clients who want to speak with him. Paul and his law firm handle mesothelioma cases throughout the United States.