TalkMeso – We'll answer your questions
Page Updated on May 16, 2017
Getting a diagnosis of mesothelioma is devastating, but not having the answers to all your questions or not knowing where to turn next only makes the situation worse. When you have been diagnosed or you have a loved one facing the diagnosis, you need caring experts who are ready to answer all your questions and guide you to resources for treatment and financial and legal assistance.
This is what our expert and trained mesothelioma Patient Advocates are here to do for you. For more information you can fill out one of our forms, or you can reach us right now at 800-793-4540.
When you contact our patient advocates, you get free access to caring and compassionate professionals who are prepared to answer all your questions. They are also prepared to help you find the resources you need, whether that means getting more information about mesothelioma or finding a lawyer to help you make a case against the employer that caused your asbestos exposure. Here is just a sample of some of the questions our patient advocates can help you answer.
What is Mesothelioma?
Mesothelioma is a type of cancer that originates in a thin, double-layer of tissue called the mesothelium. The most common type of this cancer attacks the pleura, the mesothelium that lines the lungs and chest cavity. It causes symptoms like shortness of breath and chest pains. Some people will develop peritoneal mesothelioma in the abdomen or pericardial mesothelioma around the heart. All types of this cancer are difficult to treat and must be diagnosed early and treated aggressively.
How Did I Get This Cancer?
It may never be possible to know exactly why you developed mesothelioma, but exposure to asbestos is known to be a primary risk factor. If you worked in an industrial setting many years ago, you could have been exposed to asbestos. Mesothelioma often does not develop until decades after the first exposure. Some of the workplaces that were most likely to cause asbestos exposure include construction, shipbuilding, U.S. Naval ships, auto mechanics shops, power plants, oil refineries, and industrial and manufacturing plants, just to name a few.
What Are my Legal Rights and Options?
If you can connect your mesothelioma to asbestos exposure, you may have a case to make that will win you compensation. Many companies that exposed workers to asbestos went through bankruptcy and created asbestos trusts to compensation victims as part of reorganization. You may be able to make a claim through one or more of these trusts, or you may be able to file a lawsuit against a company that did not create a trust.
How Can I Find the Best Treatment?
Our patient advocates are available right now to help you learn more about your treatment options and where to find the best care. There are prestigious cancer centers around the country, but only a handful of facilities that specialize in treating mesothelioma. Our advocates will help you find an oncologist, medical team, or mesothelioma or cancer facility that will give you the best, most cutting-edge treatment.
Is Financial Support Available?
Living with and treating mesothelioma gets expensive. If you don't have good health insurance, you could be facing high costs. Our patient advocates can help you figure out how to finance your treatment and access the kinds of financial benefit you need to fight this cancer. This may include targeting social security benefits, taking legal action, or seeking veterans' benefits.
I'm a Veteran. What Kinds of Resources Are Available for Me?
As a U.S. veteran, and likely a veteran of the Navy, you have a lot of options for financial, legal, and medical support. Our advocates will help you sort out all the resources that are available to you through the Veterans Administration (VA). There are several different types of financial benefits available through the VA depending on your individual situation. There are also excellent medical facilities as part of the VA network, including those that staff mesothelioma experts.
These are just a few of the most common questions that people ask our Patient Advocates. When you get in touch, our Advocates can give you more in-depth, personalized answers to these and many more questions so that you can plan your future.
Our mesothelioma Patient Advocates are standing by right now to help you get more in-depth answers and answers to all the other questions you have during this difficult time. For more information you can fill out one of our forms, or you can reach us right now at 800-793-4540.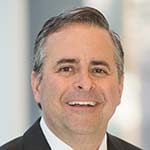 Paul Danziger grew up in Houston, Texas and earned a law degree from Northwestern University School of Law in Chicago. For over 25 years years he has focused on representing mesothelioma cancer victims and others hurt by asbestos exposure. Paul and his law firm have represented thousands of people diagnosed with mesothelioma, asbestosis, and lung cancer, recovering significant compensation for injured clients. Every client is extremely important to Paul and he will take every call from clients who want to speak with him. Paul and his law firm handle mesothelioma cases throughout the United States.