Mesothelioma Impacts People From All Walks of Life
Published on November 02, 2020
When you imagine a victim of malignant mesothelioma, you likely picture an older man who spent his career working in shipyards, or on construction sites, or installing boilers or insulation — not a 60-year-old woman who spent her life working as an interior designer. Yet Allison Linsky was diagnosed with the rare form of cancer in April of 2016. She blames her disease on exposure to asbestos contamination in Amtico vinyl floor tiles installed in commercial projects she worked on. She is suing the tile manufacturer, American Biltrite, Inc., accusing them of negligence and seeking compensation for the damages that she's suffered.
Asbestos-Contaminated Tiles Blamed for Many Deaths
The mesothelioma lawsuit filed by Ms. Linsky is far from the first to be filed against tAmerican Biltrite. The tile manufacturer has been named in thousands of asbestos-related disease lawsuits filed over the company's failure to warn of the dangers posed by their asbestos-contaminated tiles. When the floor tiles are cut to fit during installation or damaged during removal, they release deadly microscopic fibers that, once inhaled, lead to the development of malignant tumors.
Judge Denies Biltrite's Motion to Dismiss Mesothelioma Case
Though American Biltrite filed a motion for summary judgment arguing against Ms. Linsky's mesothelioma case being heard, Judge Manuel J. Mendez of the Supreme Court of New York County denied their request. The company argued that the asbestos in their tiles was not the right kind to cause mesothelioma, and also claimed that the projects Ms. Linsky worked on would not have generated enough dust to cause her sickness. The judge heard testimony regarding Linsky's presence onsite at construction projects where she acted as project manager, draftsperson and interior designer and about the high volume of asbestos dust onsite while tiles were being cut, scored and snapped to fit as well as old tiles being removed. He decided that she had presented enough evidence to raise a question of fact and that a jury needed to determine the validity of her claim.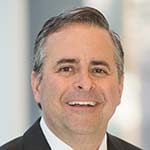 Paul Danziger grew up in Houston, Texas and earned a law degree from Northwestern University School of Law in Chicago. For over 25 years years he has focused on representing mesothelioma cancer victims and others hurt by asbestos exposure. Paul and his law firm have represented thousands of people diagnosed with mesothelioma, asbestosis, and lung cancer, recovering significant compensation for injured clients. Every client is extremely important to Paul and he will take every call from clients who want to speak with him. Paul and his law firm handle mesothelioma cases throughout the United States.